Yes, I think I will be done on time for Christmas. Of course, I had to accept the fact that I wouldn't knit all the gifts I wanted, but those I wanted the most to finish will be... I think.
What I have left: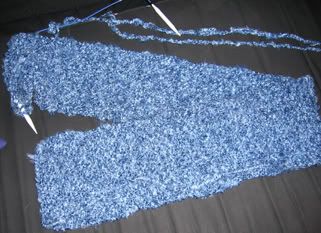 A scarf for my godmother. This one is pretty much done as it is long enough to be a scarf. But I'll add a few more inches if I have the time.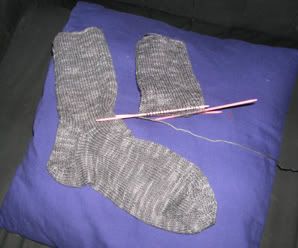 These are socks for my godfather. I finished the first one... I think it was on Friday (oh and I used
Mona
's toe decrease from her sock pattern in the latest IK. LOVE.IT.)
And this is a WIP that I'd really like to be working on right now but it'll have to wait until after the holidays I think: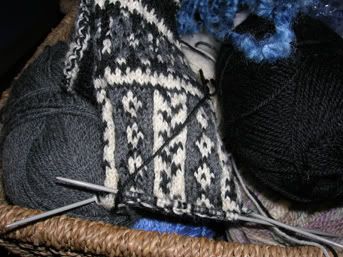 (This is half-sock #1 of the Best of show pair from Socks Socks Socks. I'm pretty sure I won't be able to wear them until... I don't know, 2007? But I love what I have so far).
And to end on a non-knitting note, here's a pic I took last Saturday, the day after a big snowstorm hit Montreal: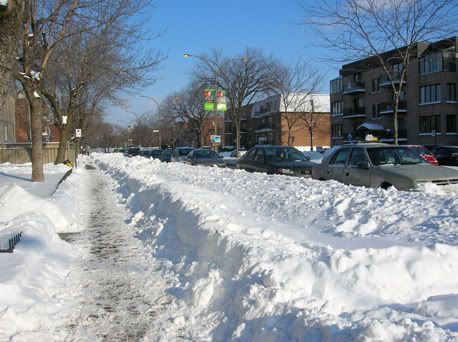 Ok time to go back to the sock knitting!