My boyfriend comes from Drummondville and while we were there last weekend, we decided to go to the
Village quebecois d'antan
, which recreates a village in Quebec in the 19th-beginning of 20th centuries.
The weather was gorgeous and we had a great time. Of course, I spent the whole time taking pictures of yarn...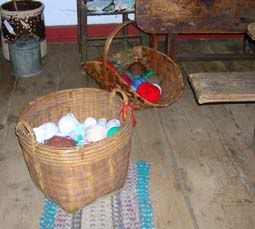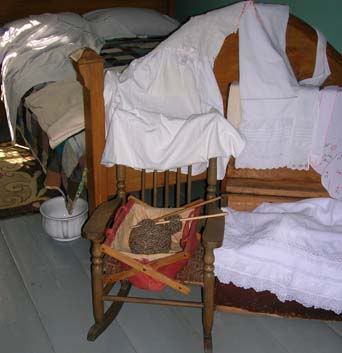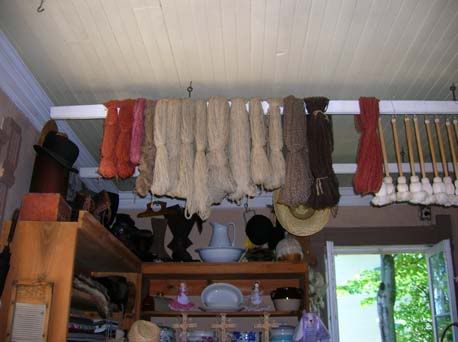 ... spinning wheels...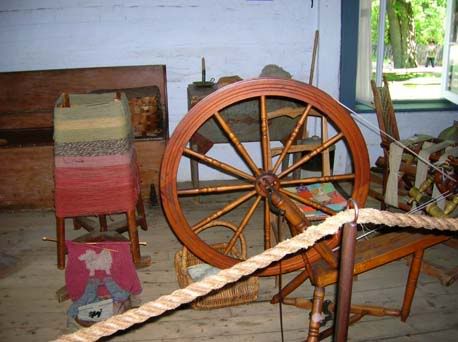 ...sheeps...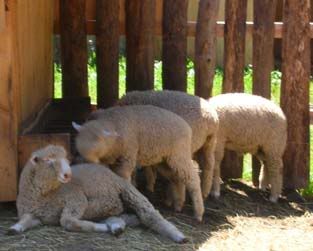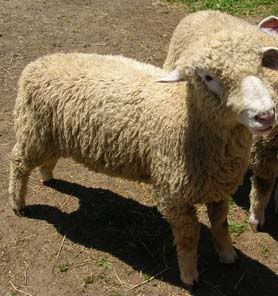 ...and pretty much anything that had something to do with yarn and knitting!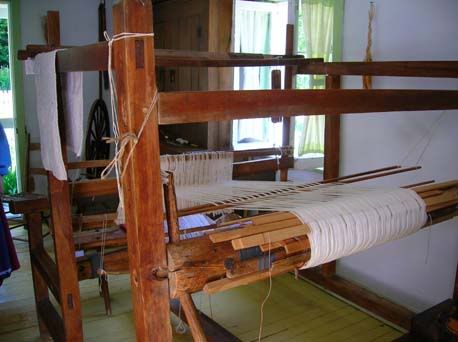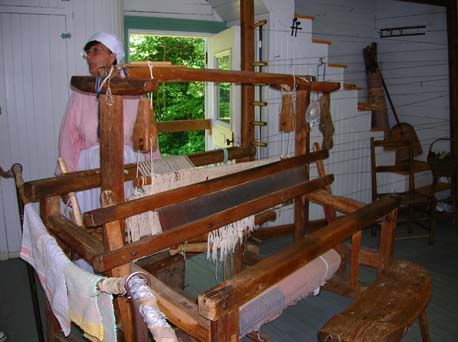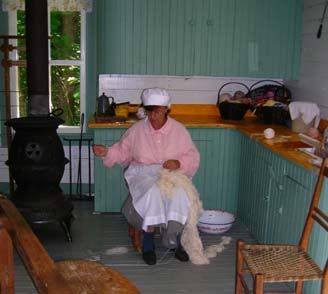 In other knitting-news, I'm keeping up with my resolution not to start anything new until I finish projects. I haven't made that much progress, but I'm getting there... slowly...
Mariah
: Haven't touched it since the last post
Kiri Shawl
: I'm on the 9th repeat (I'll probably go up to 12 after all). I made a mistake in the last row though so I'll have to fix it before I go on.
Red socks
: I'm on the foot (of the first sock)