I don't have much time to post, but I do have a couple of finished objects to share.
First, I finished my sister's socks: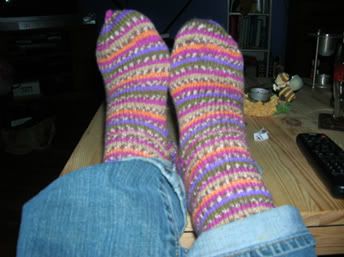 And I also made a new Silk Garden Beanie to replace the one I lost last year: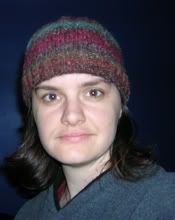 (I know, bad picture)
You can find the pattern for the hat
here
.
On Friday, I went to a store called Paisley Textile (it's on 7489 St-Hubert in Montreal). People on
Montreal Knits
had mentionned that she sold Fleece Artist yarn. Well she does! Unfortunately, she didn't have that many colours left when I went (she told me she'd receive more next week) so I only bought one skein to make socks for my mom. But I will definitely go back to get more for me. Hmmmm yummy yarn.