I finished the little baby cardigan I made for my friend's baby-to-be.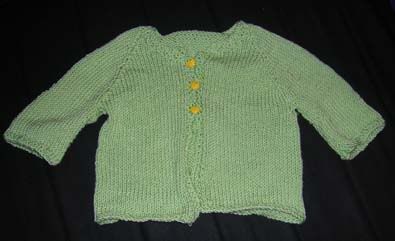 Pattern is
Daisy from Knitty
. The yarn is Schachenmayr Nomotta Micro (100% acrylic). I got it from a secret pal quite a while ago and couldn't find the right pattern for it until now. It's pretty soft.
Here's a close-up of the duck buttons I chose: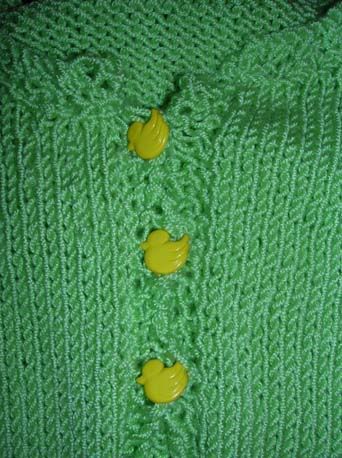 In other news, this is probably my last post for a while, as I will be leaving for Europe this Friday. I'll be in France for two weeks for work, and then I'm going to England for a few days just for fun.
I still don't know what knitting project I'm going to bring along. So I may update before I leave if I ever figure out what to take with me (I just can't imagine not bringing anything).