*sigh*
Yet another month has passed. I'm sorry I'm not posting more, things are really crazy right now.
You know, I had always imagined that when I'd get pregnant, I would go crazy knitting all sorts of cute things for babies. I'd imagine the blankets, the wee sweaters, the booties.
But now I'm pregnant and... nothing. I've lost my knitting mojo before, but I don't remember it ever being as bad. The weird thing is that I still love looking at projects and yarns, I just don't feel like knitting. I work on a row of a baby blanket once in a while, but that's it. I haven't touched my Icarus shawl in forever and I *really* should try to finish it because it has these beautiful fall colours that would be wonderful right now.
I'm taking a finishing class at Ariadne starting next week and I hope actually being in a yarn store will make me want to knit again. Right now I should be working on a few swatches for the class, but meh...
When I got pregnant, I also promised myself this blog would not become a pregnancy blog, but it really is the most interesting thing happening in my life right now. So...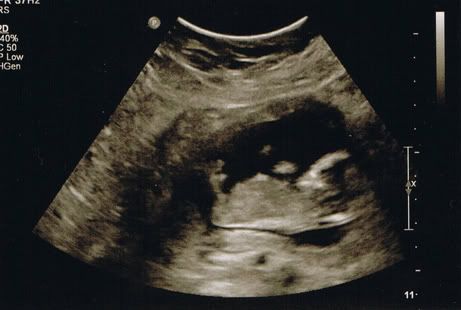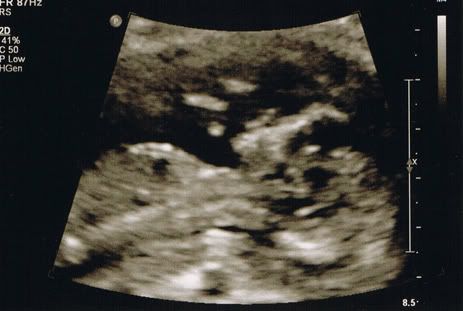 Meet my little peanut! It's actually my 12 week ultrasound and I'm 16 weeks now. Sorry about the delay! We should know if it's a boy or a girl on October 12. Feel free to take a guess!