I feel like every post I write starts with "I'm so sorry for not updating". That's because I am.
My life has been so weird lately. Lots of feelings, lots of stuff happening. Nothing dramatic but enough so that I don't have much time to myself. But I'm ok, really.
I've been working on the Go with the flow socks from this summer's IK.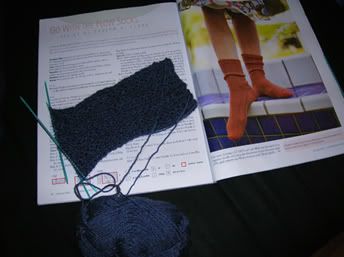 They're going to be a Christmas gift, I'm just not sure who's going to get them.
I'll probably see some of you on Sunday :) Cheers!