I've been MIA, sorry about that. I've just been quite busy these past weeks.
I finally found a great new gym, after not working out for THREE MONTHS (my longest gym-less period in 9 years). And the gym is close to a yarn store. Eeep. I've been able to resist so far but I'm sure I'll stop by sometime soon.
I've finished a couple of things. First, the cashmere cloche:
It's a little too big but I love it anyways. It's warm, it's all that counts.
I also finished the Monkey socks from
Knitty
.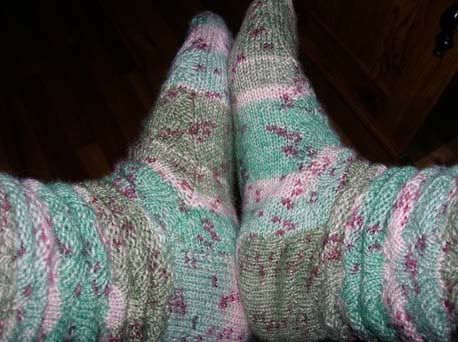 I used Austerman Step and I couldn't recommend this yarn more. It's fantastic and the socks feel wonderful on my feet. The pattern is a great one too, easy, but interesting.
My next sock goal: two socks on two circs.