I know I've been m.i.a. lately. I'm just not knitting much. Not because I don't enjoy it anymore, I just don't feel the need to knit every day. Summer will do that to you (at least it does to me). I want to cast on for a new pair of socks but I want to wait for Summer of Socks so in the meantime, I've been working on the Cardigan for Merry, but I haven't made enough progress to warrant a pic.
Work as been keeping me very very busy. Many coworkers are on vacation, which means a lot more hours for me. I'm not complaining, I like the money and I like my job.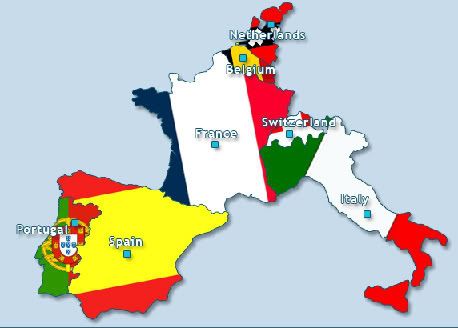 What's been on my mind the most, though, is the trip that Chris and I are planning. We bought our plane tickets last week! I am very excited. We are leaving in September for 3 weeks and we're going to Italy, France (and Monaco) and Spain. We plan on visiting Rome, Florence, Venice, Nice, Monaco and Barcelona. We also want to add another city in the south of France, we just haven't decided which one yet.
Expect some yarn goodness in my next post, I will probably receive the June shipment of the Lotus Knits sock club soon!