Honey, I'm hooome!
After three weeks of pure bliss in Europe, I got home on Sunday and it looks like I brought back quite a souvenir: a huge cold! I haven't felt that sick in a while, though it's a little better today (which is a good thing since I'm going back to work).
Fortunately, I felt fantastic during the whole trip. I had a great time, drank good wine and met nice people. We first went to Rome.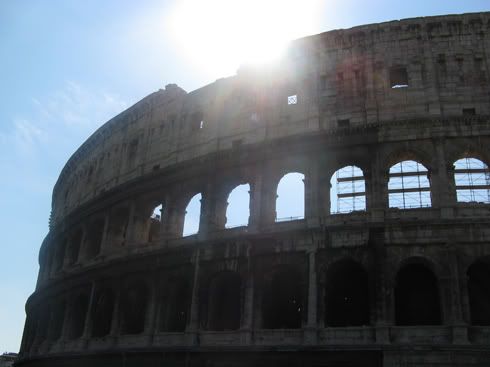 I loved seeing the city and I'm glad I did, but it's definitely not a city where I could live permanently. I found it a little bit too chaotic. I loved the Vatican too (the Sistine Chapelle is definitely breathtaking).
We really wanted to see Pompei, so we took a long daytrip that was totally worth it.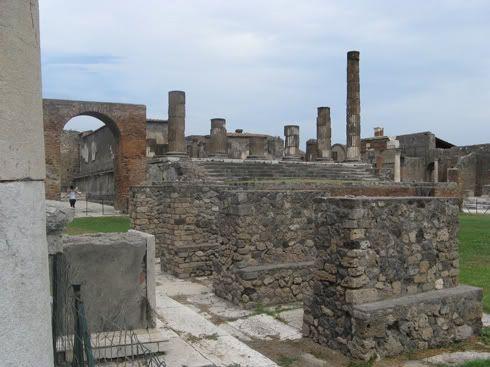 I couldn't believe how HUGE Pompei was, even though I had read about it a lot. Very impressive.
Then we went to Florence, but we took advantage of our rail pass and stopped in Pisa first.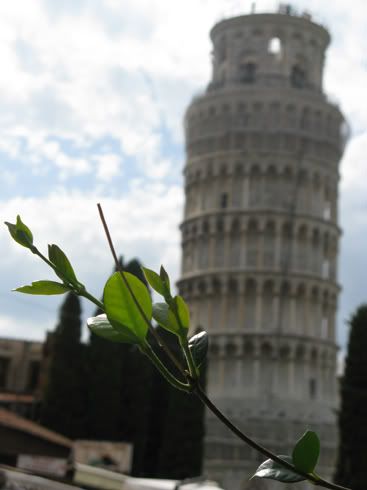 No matter how many time you've seen the leaning tower in pictures, you will still be impressed when you see the real thing. I loved it.
I also LOVED Florence. Much calmer than Rome. Our hostel was great and served fantastic free breakfast, had free walking tours with a great guide and also sold good wine for only 5 euros a bottle. The city itself is beautiful.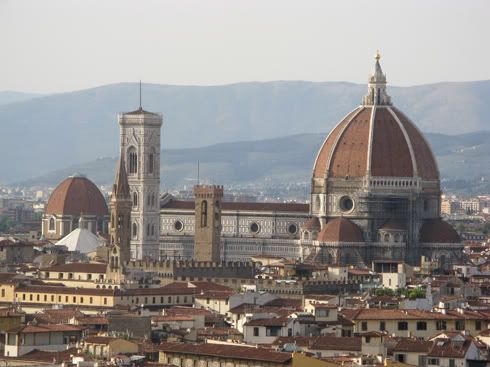 And it has the BEST gelato!
After Florence, we went to Venice, but we could only stay for a day, due to an error in planning on our part. The city was beautiful, as expected.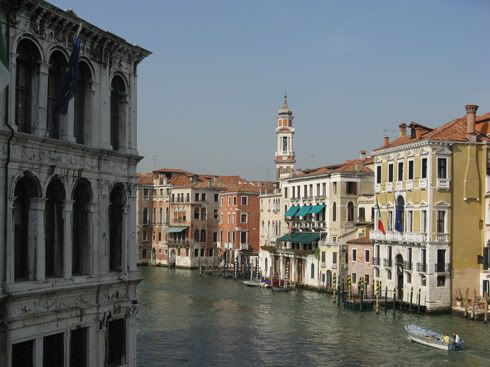 We also took a boat to Burano, a little island that is actually part of Venice but you have to take a 40 minutes vaporetto (boat public transportation) ride to get there. It was so cute! All the houses are very brightly coloured and it's just a very peaceful place.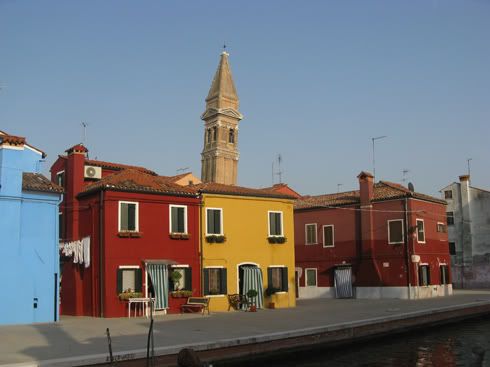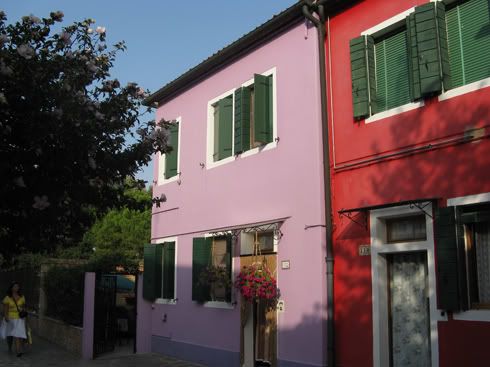 We came back to Venice at sunset.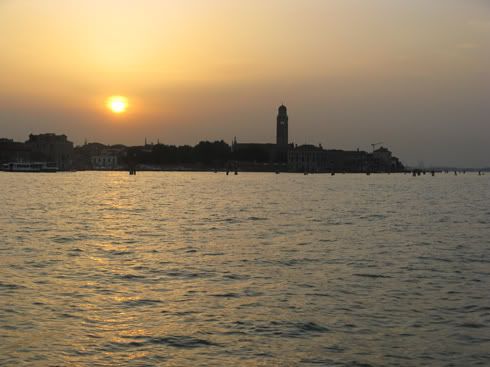 We left Venice and Italy to go to Nice, in France.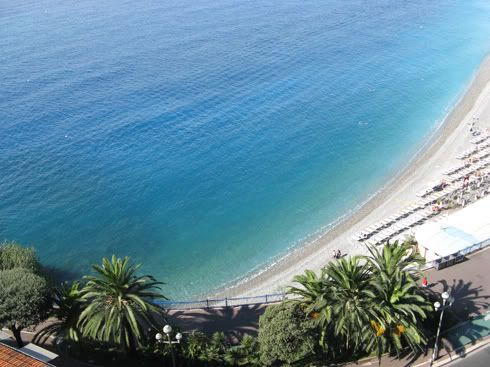 Our goal was to just rest and spend our days on the beaches there, which we did in part, but I really disliked the pebble beaches. I need sand! We also spent a day in Monaco (30 min. bus ride) and it really is a place filled with tourists and rich people. You wouldn't believe how many fabulous cars and designer clothes we've seen there! But my favourite part of the day was the visit to the Oceanic museum, where we found Nemo.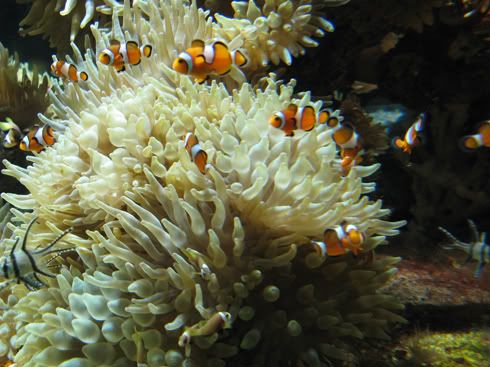 Nice was our only stop in France, and we left for Barcelona, Spain, after a few days. I totally fell in love with Barcelona (I wish I could live there!). We had a lot of fun. We were very impressed with the Segrada Familia church.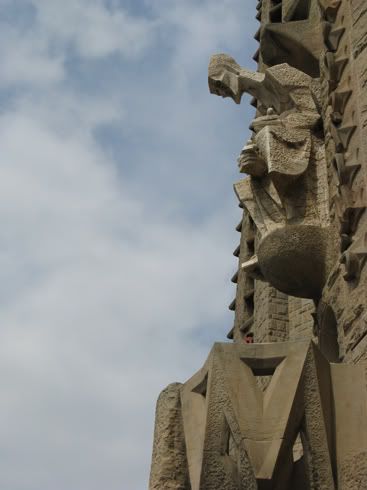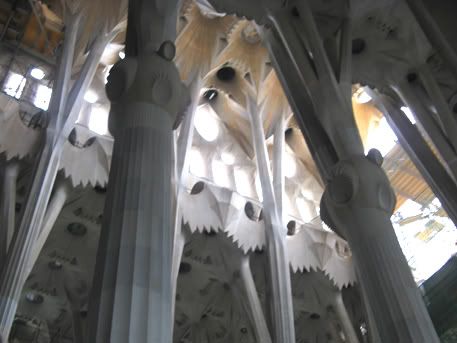 We went to the beach again (yay, sand!).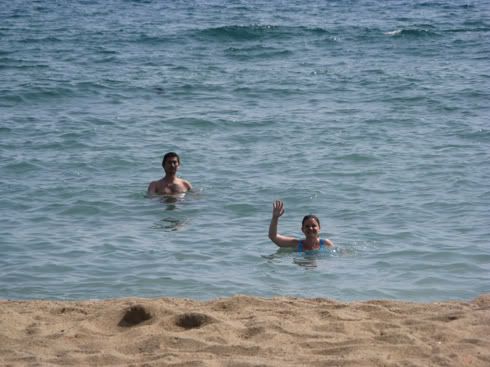 We went to Park Guell.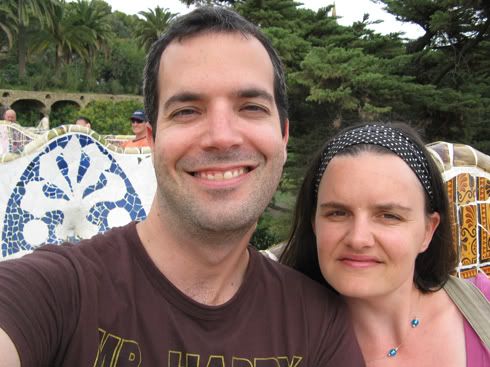 And, finally, we took a Spanish cooking class where we learnt how to make sangria, tapas and paella! Yummy!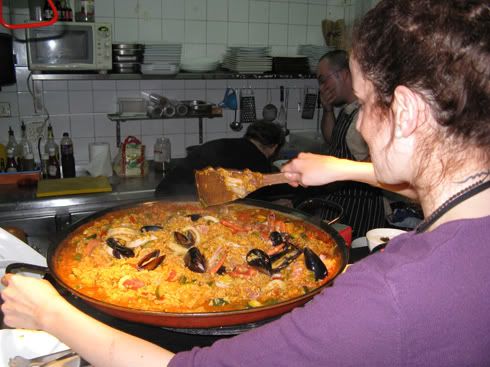 As you can see, I loved my trip! And as for knitting, well... I actually forgot my scarf at home!!! I couldn't believe it when I realized it. I didn't have much time to miss knitting though, except during the long train rides. But I was happy to pick up my scarf when I got home. I had never spent three whole weeks without knitting a stitch before since I first started knitting!