I gotta say, those Bella mittens are a quick knit: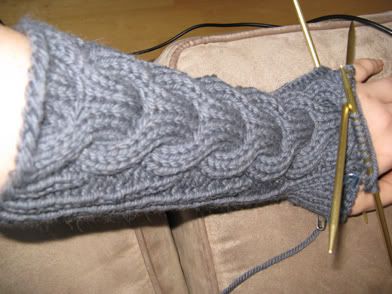 No, I'm not done yet, but I haven't knit at all these past few days. Imagine being in a doctor's waiting room for 3 hours but not being able to knit because you're in pain. That was yesterday morning. I'm still not sure what's wrong with me. The doctor called
whiplash
, but I thought that was something you had after a car accident. Apparently not. Anyways, I got me some anti-inflammatory drugs (and no cervical collar, thank God). Hopefully I'll get back to knitting soon.