Ok I know I haven't blogged in weeks, but that's because I was too busy knitting. That's a good reason, right?
It took me exactly one month to finish my Ishbel shawl.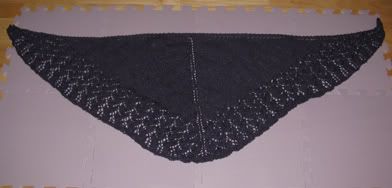 Here it is pre-blocking.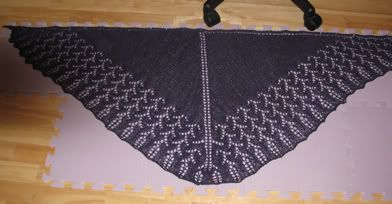 And here it is drying. You'll notice I chose not to do the pointy lace edging.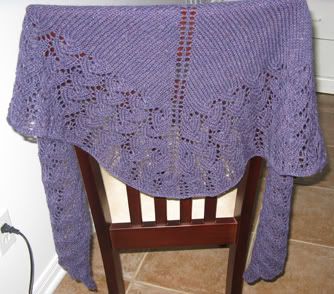 Done! Sorry the pics aren't so good. We wanted to go take some outside but it was raining. Of course, now that I'm posting this, the sun is out. Go figure.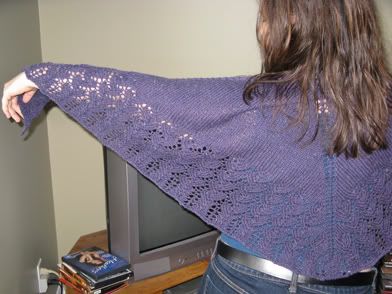 I like it as a scarf too.
Pattern
:
Ishbel
, by Ysolda Teague
Yarn
: All I know is that it's 100% wool and that it came in a cone. I still have tons of leftovers too.
Needles
: US 7 / 4.5 mm
Modifications
: I knit the large stockinette/small lace version. It's my first ever finished lace shawl and I love it.
And as I always do when I finish something, I immediately cast on for something else.
I'm making
Froot Loop
socks, using
Lotus yarn
. Stay tuned!