So. The last time I blogged, I announced I was pregnant. That was back in March. And here I sit today, on my due date (looks like this little one will be late like his brother was) and I realize that I miss blogging. So here I am. I have no idea if anyone will read this, but it's all right. I blog for myself. I've kept this blog since 2004, that's a long long time, and I want to keep doing it even if I sometimes go through weeks or months of silence. But right now, I want to blog. An odd thing seems to happen to me when I'm pregnant. Both times, I lost my knitting mojo. It happened when I was preggo with Julien and it happened this second time too. You would think I'd want to go crazy knitting baby things, but I don't. I barely touched my needles for months. Then at the beginning of september, I had two weeks of vacation which were followed by the start of my maternity leave and I finally finished some things.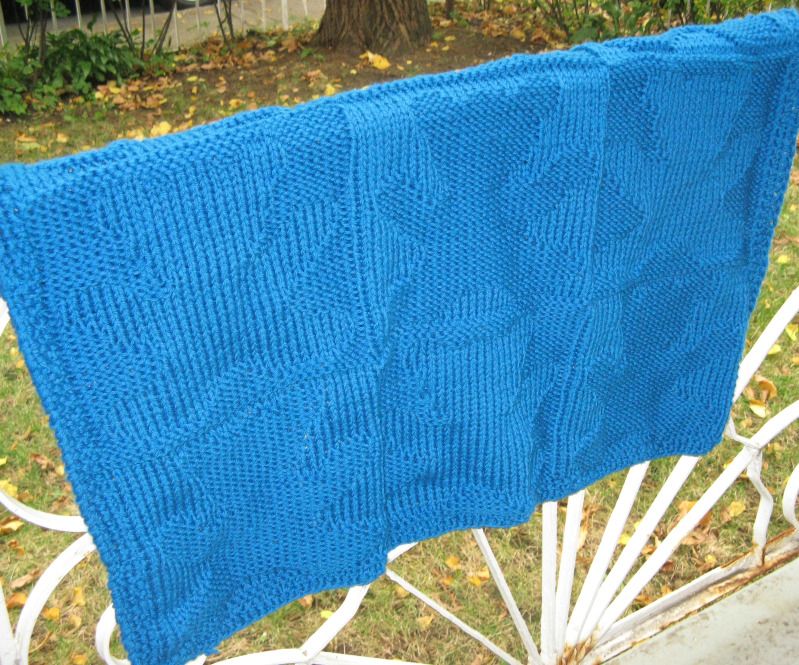 Pattern
:
Teddy Bear Baby Blanket
, by Barbara Breite.
Yarn
: 11 skeins of Knit Picks Swish Worsted in Gulfstream (held doubled)
Needles
: US 11 - 8 mm circular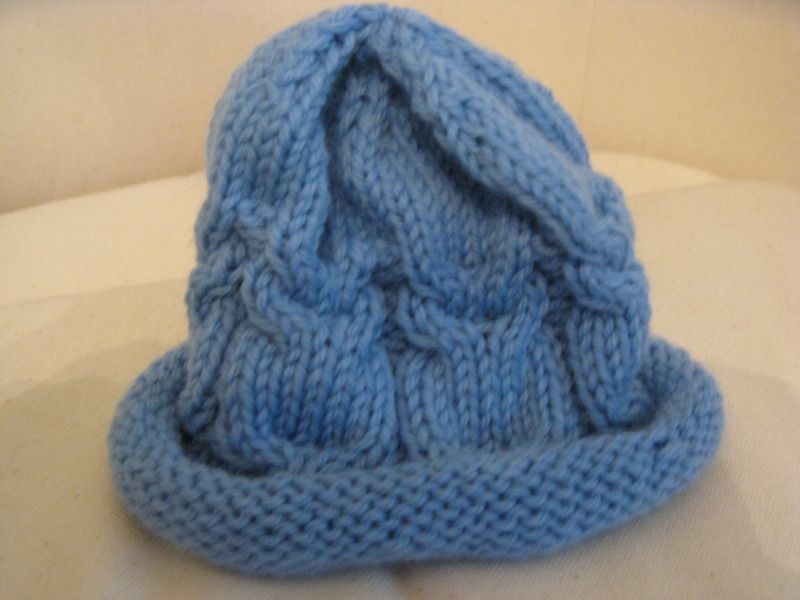 Pattern
:
Owlie Hat
, by Teresa Cole.
Yarn
: Cascade 220, colorway 8905
Needles
: US 8 - 5 mm circular (magic loop) And that's all I knit for the baby! After that, I decided I wanted to work on my socks in progress, so I finished these: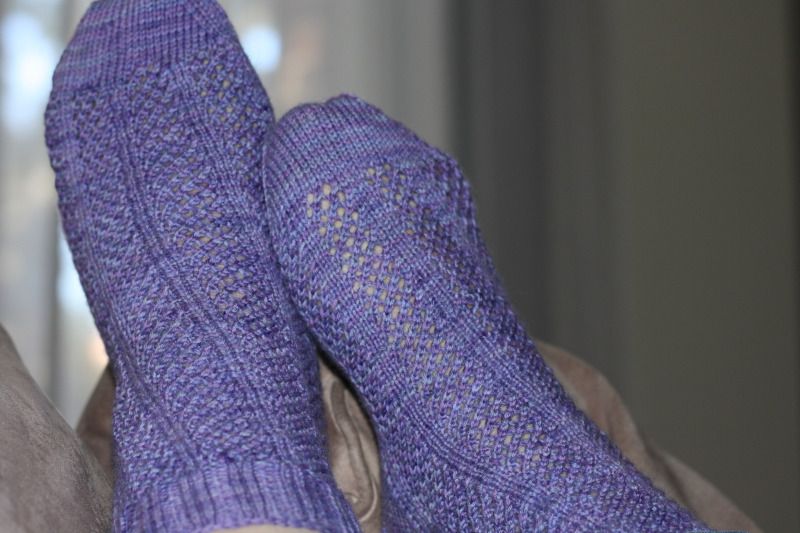 Pattern
:
Grape Vines
, by Robyn Grauer.
Yarn
: Knit Picks Stroll Tonals in Blue Violet
Needles
: US 1 - 2.25 mm DPNs I'm currently working on a pair of Cookie A's Vilai that I actually started in February! I don't expect I'll finish them anytime soon considering I'm still on the first sock and baby will have to come out soon, right? Right?