I finished the Ripple Weave socks: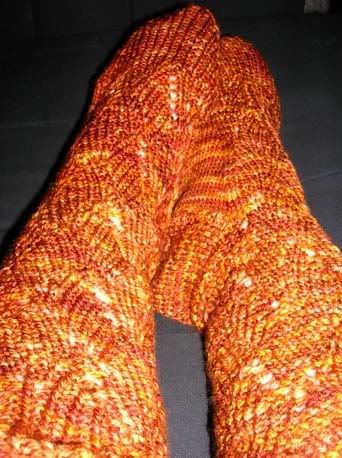 Pattern
: Ripple Weave sock by Charlene Schurch, from the Fall 06 issue of Vogue Knitting.
Yarn
: Fleece Artist Merino. Like I said, it was too busy for the pattern, but I still like the way it came out.
Needles
: 2.75 mm bamboo DPNs. I usually use 2.25 mm for socks, but I wanted big fat ones. They're very comfy.
Next on the needles: a pair of socks with some Fearless Fibers yarn and (probably) Isabella from the latest issue of Knitty.