I finally picked my needles back up yesterday while watching the hockey game (we won!). I made good progress on the Bird in Hand mittens. I tried to take good pics, but I found out it's pretty difficult to photograph your own hand well. So I only have crappy pics, but it gives you an idea. I swear it looks better in real life.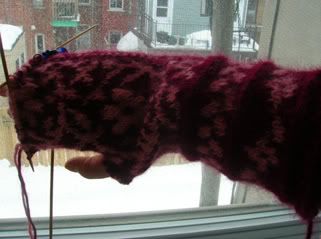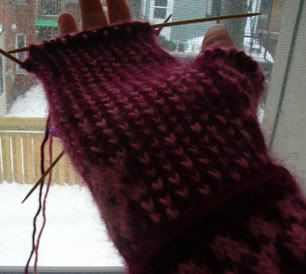 Hopefully, I'll get to knit some more tonight, if my arms aren't too sore. I just got home from the gym and I had a GREAT workout! I made sure I stretched really well cause I don't want to get sore like I was last week. We'll see. Oh and by the way, are any of you readers on
SparkPeople
? I've been semi-active on the site lately so if you want to add me as a friend, I'm Amarillys on there.