The Habs won!!! The Bruins are going to play golf!!! The last game was fantastic too, we won 5-0. I just hate the fact that we even needed a 7th game, but oh well. At least we won. It's just too bad that some people
don't know how to celebrate
. Seriously people. It's a great sport, but it's still JUST a sport.
Ok back to knitting. Or I should say, back to blogging. I am sad to report that my beloved camera died a couple of days ago. It wasn't a great model (Nikon Coolpix 4600), but I liked it. It came to France with me. Twice.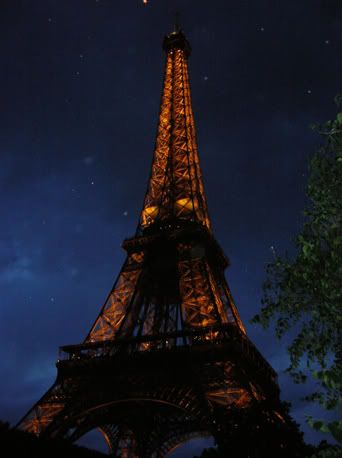 It even took pictures while I was in the air:
It met Tori Amos: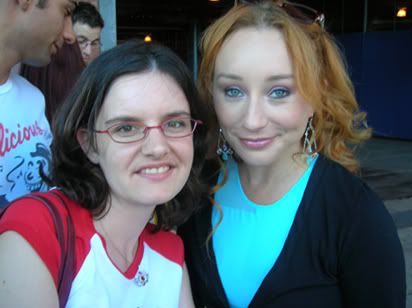 (I really need to get my hair cut again. And to lose weight.)
And it took lots of knitting pics.
R.I.P. Nikon Coolpix 4600, you will be missed. That being said, it completely stopped working after almost 3 years. My boyfriend's google-fu found out that many owners of that particular model had the same problem after exactly 2 years and 2 months. I guess I'm lucky that mine lasted a bit longer. But still, it sucks that so many people had the same problem at the same time. I don't think my next camera will be a Coolpix...