I've been meaning to post these past couple of days but I've been so sick! Both Chris and I were hit with a bad bad bad cold (the worst I've had in years). Usually, one of us gets sick first and the other one gets sick right after, but this time, we both got sick at the same time and it was just bad. I'm feeling a little bit better today, but the past three days have been hell. I would just cough and cough and cough and medication didn't help much. And I think we went through 5 boxes of tissues. It was ugly.
Unfortunately, that means I wasn't able to work on my friend's baby blanket much. This is what it looks like now: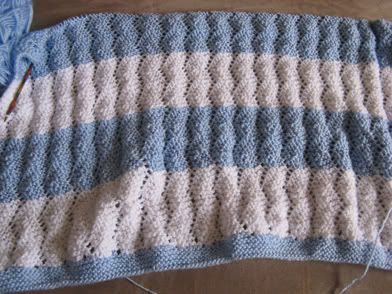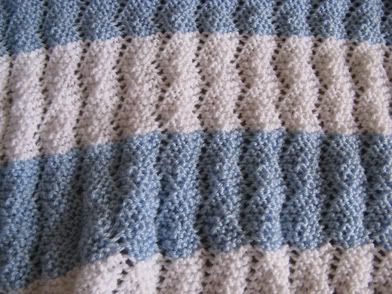 I want to have it done by March 28. I'll have to knit a lot in the next week...