We have reached the halfpoint on the Olympics and I'm happy to say...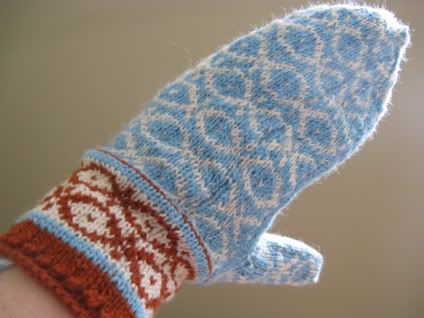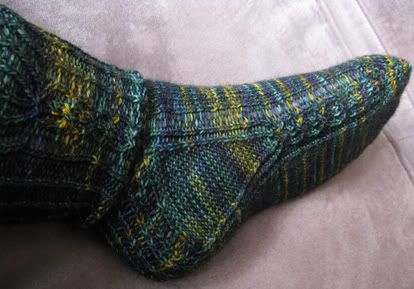 ...that I'm right on track! I still need to weave in ends (and sew the picot edge on the mitten), but I'm not too worried about that. I'm keeping that task for when I don't feel like knitting.
I expect that the second sock will be easier than the first since I won't be making stupid mistakes. But I still expect a difficult week, seeing as today is my only day off before the first of seven consecutive work days. Eeep!
(Oh and congrats to Canada's new golden boy: Jon Montgomery got us the gold in skeleton! What a crazy sport!)