I received Knit Picks order #1!!!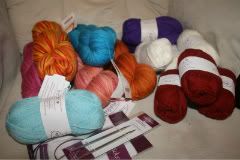 Yum yum yum! I love everything I got. If you want the details, I got some Stroll Tonal in Summer Blooms, Blue Yonder, Queen Anne and Foliage, a skein of Stroll Hand Painted in Juice Box, two skeins of Stroll in Majestic (a discontinued colour) and one in Wonderland Heather (I wanted two, I made a mistake when I ordered!), three skeins each of Telemark in Bayberry and Drift.
I also got some size 7 16" fixed circulars, size 1 32" fixed circulars (for magic loop for socks!) and some size 7 tips for my interchangeable set.
I had never ordered the Telemark before and I gotta say, the yarn is rough! Definitely not something I'd wear next to the skin, but I want to use it for a Christmas stocking for Julien so it's perfect.
Here are some close-up of my favourites:

Stroll Tonal Blue Yonder



Stroll Tonal Summer Blooms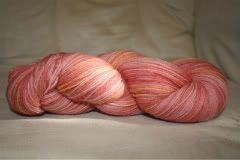 Stroll Tonal Queen Anne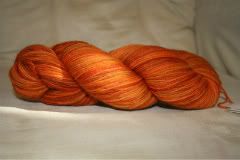 Stroll Tonal Foliage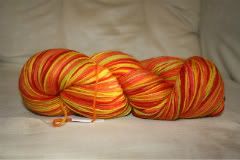 Stroll Hand Painted in Juice Box