I finally got around to taking pics of my last Secret Pal gift: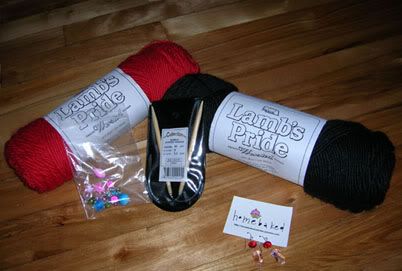 Some yummy Lamb's pride, bamboo circular needles, beautiful stitch markers and equally beautiful earrings. There was also a notebook with cute cats on it but I forgot to add it to the picture :(
A close-up of the stitch markers: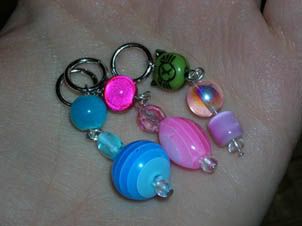 ***
Yesterday, I went to my second knitting meetup. And once again, I had lots of fun (I think I talked a little bit more this time). There were six of us, all happily knitting, talking about tattoos, piercings and the habit that old people have of talking about constipation all the time.
I had made a mistake in the fleece artist socks and frogged them. Instead of starting over, I decided to cast-on for the ribbon top from the current issue of
Knitty
. I am loving this project. It's going on quite fast. I think it'll come with me to Paris.
Progress: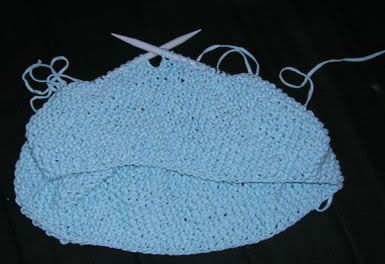 I'm already looking forward to the next meeting!
***
So this blog is taking a two-weeks break! See ya around the 23rd!