...because this, my friend, is a work of art: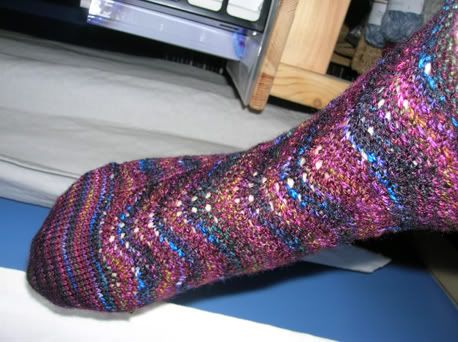 Feather and fan sock from
Socks Socks Socks
, made with love and some yummy Fleece Artist sock yarn.
Sock #2 is on the needles. The sad thing is that it's now way too hot for wool socks. But no sock in the world, no matter how pretty it is, is going to make me wish it was winter right now.