I finished my first stash-busting small object: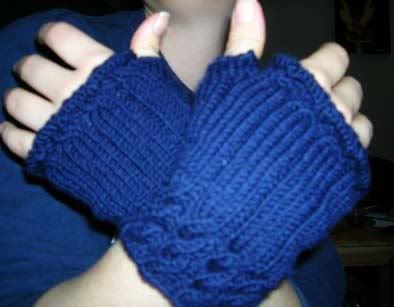 Knitty's Fetching
. Made with Zara. They are cute and took very little yarn (ha, here goes the stash busting). I'll probably make another pair for my sister.
I decided to make more short row hats, for myself and for loved ones. So I ordered some yarn from Ami-Ami. I hope it gets here soon, I love that yarn!