I've been knitting and knitting and knitting on the knee socks and I'm almost done with the leg: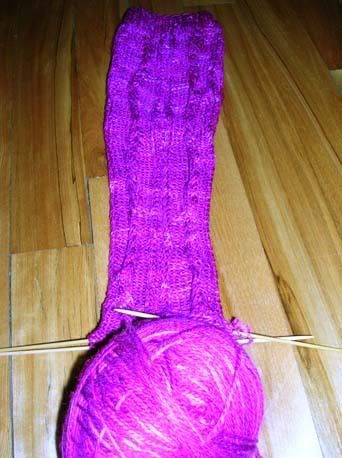 At that point I decided to try it on to see how high it goes. Uck. I realized that knee socks don't look good at all on fat calves. At least they don't on my calves. So I don't know what to do. I love the pattern so I may continue and just wear the socks under pants when it's really cold outside. Or I'll frog them and start regular socks.
I'm still not sure what I'll do so in the meantime... I cast on for another pair of socks.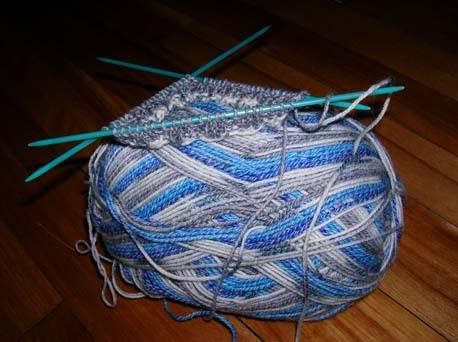 Despite the fact that half of the month is over already, I still have hope of finishing a pair for the
Sock a Month Knitalong
. Will I succeed? Only time will tell.
I've also made progress on Isabella. I'm almost done with the back. I didn't take a pic cause you'd only see a black blob. I can't wait to start the front, it will be much more fun to knit.
Oh and in more personal news, we finally found an appartment! It's in a great neighborhood. Oh and it's a 10 minutes walk from
Effiloché
, which can be a good or a bad thing, depending on how you look at it :)