I got a great gift from my Secret Pal a few days ago.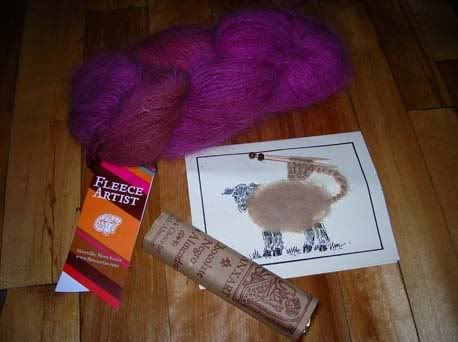 She gave me angora!!! I've never knit with angora before so I'm thrilled. I'm thinking of making mittens, what about you? I also got a cute card and some delicious chocolate. Thanks again, Secret Pal!
My Secret Pal hostess,
Shelby
asked us to post our stash. Well mine is very small: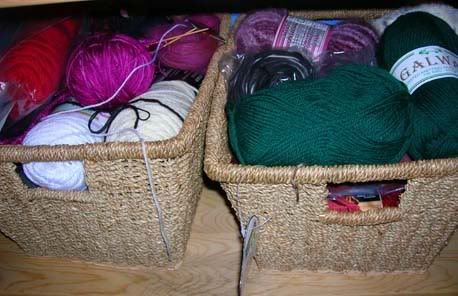 This is the bulk of it and it fits in two baskets! I also have some more in there: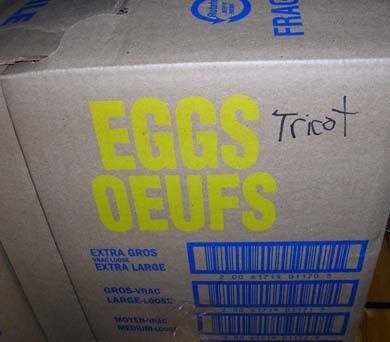 There's no eggs in that box, just some yarn and patterns. I'm moving in a little less than a month so I had to start packing. Of course, I left some things unpacked, like a couple of projects (I can't go almost a month without knitting). Here's my sock in progress: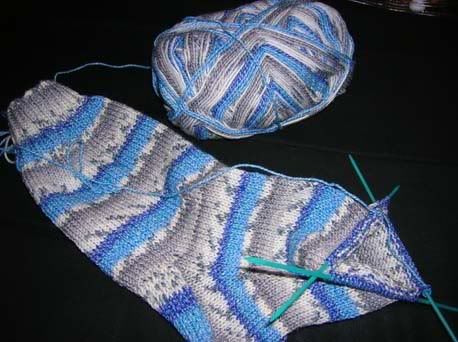 Michelle
asked me if I was using Trekking for these. It's actually Regia cotton. I'm loving the stripes and the yarn is really nice to work with. I recommend it.