I gotta say, I can't wait for the Canadian election to be over. I am stressed out like you wouldn't believe! Now I've worked election night before, but always in the newsroom. Tomorrow night I'll actually be at a candidate's HQ, I'll have to write two stories, get sound clips and send them AND I'll do a 5 min. thing on the radio. It may not sound like much, but it's going to be stressful and I'll be praying that I won't run into a technical problem.
I've been stressed for a week now, so yesterday, Chris and I decided to go for a relaxing walk on Mont Royal. All you Montrealers know how much fun can be had on the mountain on a Sunday.
There were tamtams (how do you say that in English? Drums?):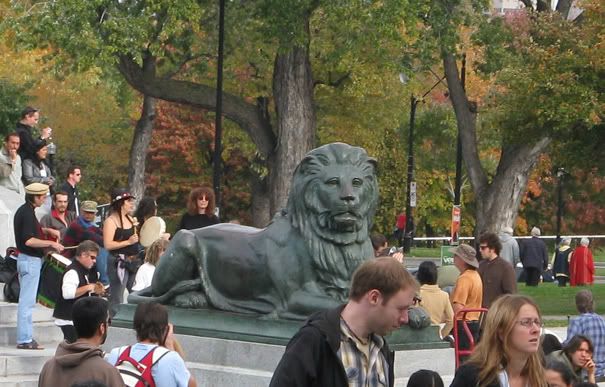 There was beautiful foliage: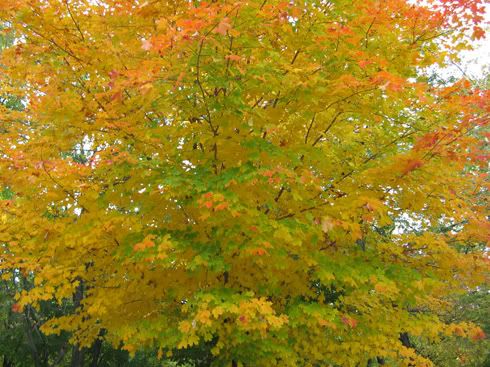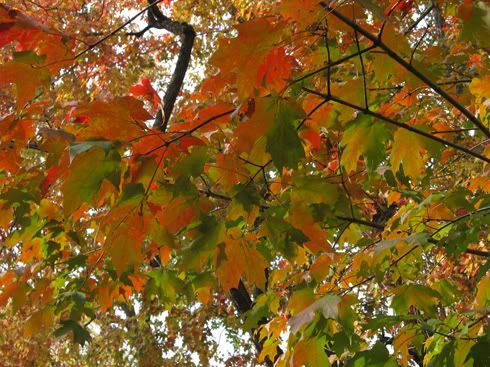 And there were Dungeon and Dragons fanatics pretending they were in a real battle (or something):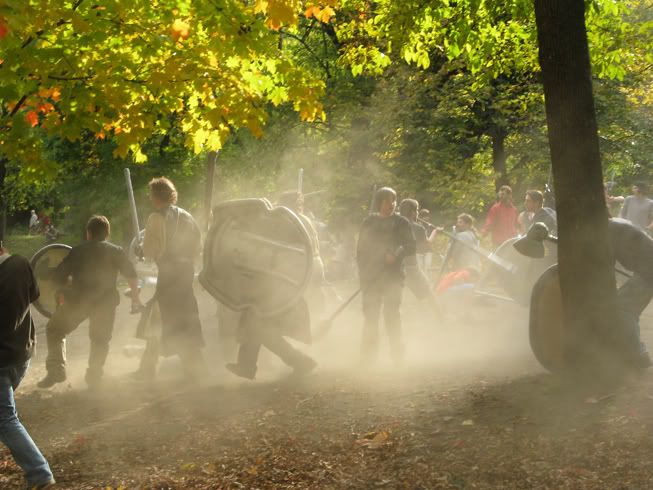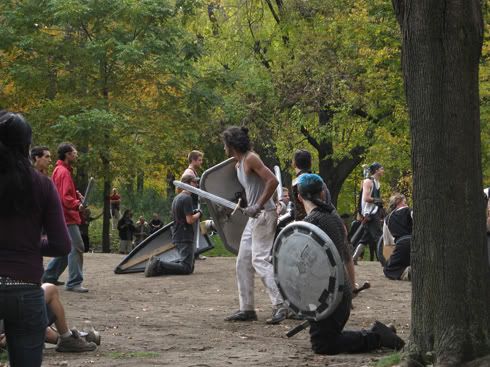 I thought one of them really looked like Sayid from Lost, so I had to take a pic. :)
As far as knitting goes, since I finished my Woven Cables scarf, I decided it was time to knit the second Bird in Hand mitten. I had finished the first one last spring and decided to wait till Fall for the second one.
(I was going to post a pic of the first one, but I realized I don't have one. You'll get one next post).
Everything was going well with mitten #2 -- though I still hate to make the braids and there are three of them on each mitten -- until I realized I was following the instructions for the right mitten when I was making the left one! So I had to frog an entire chart repeat, which was not that long, but it still sucked.
That's it for now! Canadians, don't forget to go vote tomorrow! I think I'll buy myself some new yarn after the election!