I finished my Woven Cables Scarf!!!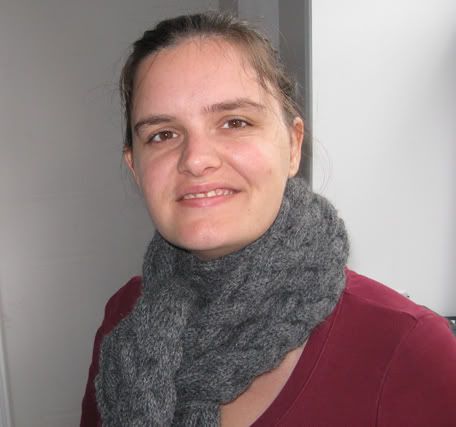 Pattern
:
Woven Cables Scarf
, by Keri McKiernan.
Yarn
: Berroco Ultra Alpaca
Needles
: US 7 and US 5 circular needles
I love love love it! It's warm and soft and just perfect. And I realized that I didn't have to knit it as long as my usual scarves, because it's very thick so I don't need to wrap it twice around my neck.
Next UFO that I want to transform into a FO: the Bird in hand mittens!
Also, in honor of Socktoberfest, I started a new pair of socks.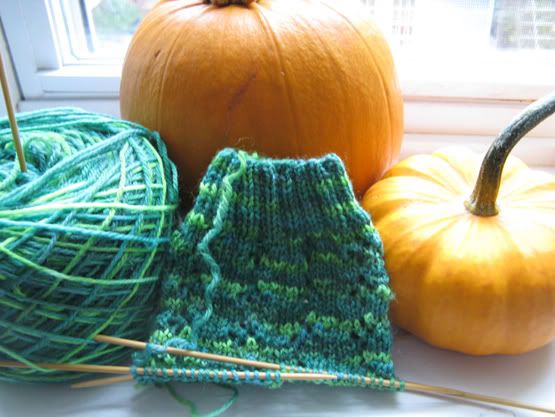 It's the lucky clover socks, that I got in the
Robyn's nest
sock club last March. I love the yarn and I love the pattern so it's going to be a fun knit.