We're at this period of time between Christmas and New Year's eve where all I want is to eat healthy, NOT drink and NOT see people. Too much of a good thing is never good. I think I'm this close to a sugar overdose.
So, I'm sure you all really want to know if I finished my gifts on time. Well I did! Ok, I finished the hat in the car on my way to my mom's, but still, it was done when I got there. Unfortunately, as I was knitting it, I realized there was a good chunk of pink/lilac in the skein I had bought, and I knew the recipient wouldn't be too crazy about that. So I cut it out. But then I ran out of yarn and couldn't get anymore because it was Christmas day. So I took another skein of Noro I had and tried to find a colour that wouldn't look so bad. It's not perfect but it's ok and the giftee loved it so all is good.
Unfortunately (again), I only had time to take a quick picture so it's all you're gonna get.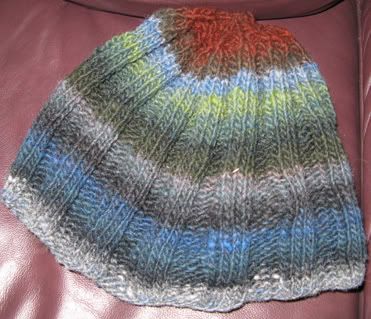 Pattern
:
Quickie Silk Garden Hat
, by Isela Phelps
Yarn
: Noro Kureyon (I didn't note the colour)
Needles
: 4,5 mm/ US7, circulars + DPNs
I am so glad Christmas knitting is over! I think I'll want to make me a hat and new mittens next, but I'm not sure. I've picked my lucky clover socks back up and I finished the first one.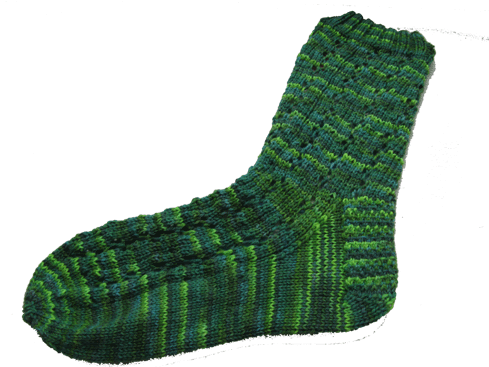 I'm really enjoying the pattern (by the lovely
Angela
) and the yarn (by
Shelby)
) is so soft I'm almost sad to be using it for something that will go on my feet. Sock #2 is on the needles and I hope to finish it soon.