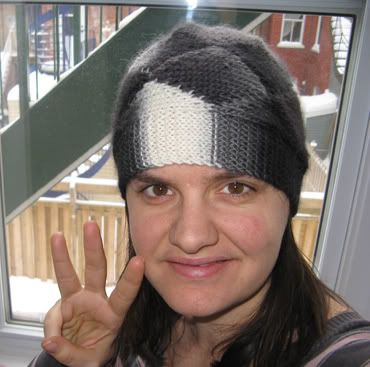 We have a hat trick, ladies and gentlemen! Three hats finished in January and I'd still have time for a fourth one (I think I'll stop at three though).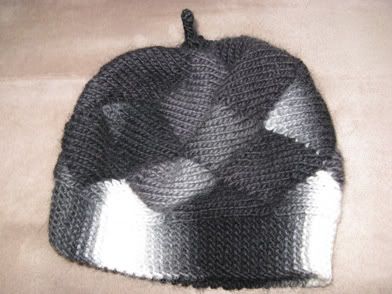 Pattern
:
Short-Row Hat
by Veronik Avery.
Yarn
: AmiAmi Faith
Needles
: 4mm, US6
I love the hat. Love. But I'm a bit sad because I've used my last skein of AmiAmi Faith. I love that yarn and it's not available anymore (as far as I know, someone correct me if I'm wrong). I'm telling you, if anyone has some skeins of this in their stash, I would be ready to buy or trade for it. I love it that much. This is my fourth Short-Row Hat and they always look gorgeous.
I think I'm suffering from the winter blues again. It happens every winter, but it usually starts at the end of February/beginning of March. It sucks, but I'll manage.
To make me feel better, I decided to shop (of course). I hadn't ordered from Knitpick in a while (I try to buy locally when I can), but I needed some new size 7 tips for my Options set. While I was there, I got new DPNs, a book and a bit of yarn. It should be here any day now. More details (and pics) when I get it!