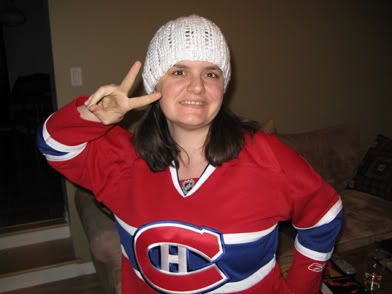 Pattern
: Zig Zag Beanie, by Dawn Leeseman (IK, Fall 2008)
Yarn
: Some acrylic leftover... Bernat satin I think.
Needles
: US 8/5 mm and US 9/5.5 mm circulars, US 9/5.5 mm DPNs
Modifications
: I cast on for 90 sts instead of 80 because 80 looked too small and I didn't want to change needle size. I followed the rest of the instructions as is and improvised a bit for the decrease.
So this was HAT #2 for the Hat trick knitalong. Only one left! I'm wearing my Habs jersey on the pic because we had tickets to see the Habs play against the Capitals at the Bell Centre tonight. Once again, I was lucky to see a fantastic game. We won 5-4, the game was very exciting (Sergei Kostitsyn scored the winning goal 20 seconds before the end of the game!) and my man, Tomas Plekanec, scored 2 goals and was named first star of the game!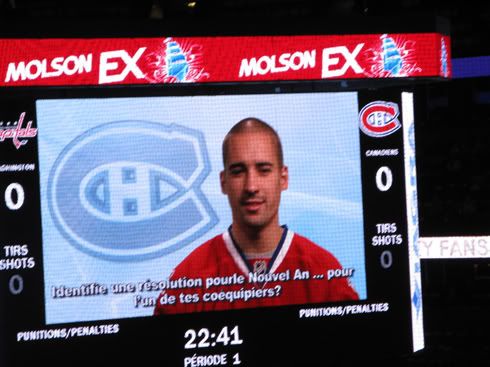 Now I need to choose a new pattern for hat #3!