...the world's most gorgeous bag was made by MOI.
Before felting: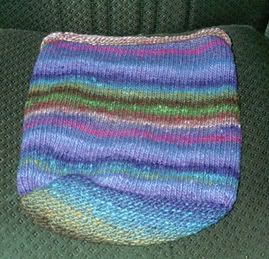 Final result, modelled by a girl in her pajamas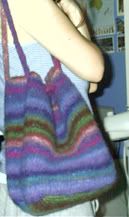 (I spared you my morning face & hair)
Close-up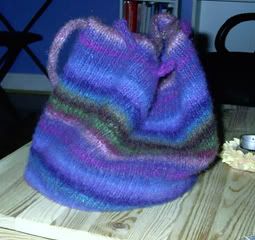 I used Noro Kureyon #139 and 10½ circular needles.
That bag was so easy to make and it really knit up quickly (I started it last Friday). I know I'm gonna make more of them for sure. I think I'm gonna make one in non-Kureyon yarn. Maybe a two-colour one in more neutral tones. Now you should all go and make one if you haven't already.