I went to La Bobineuse today. I think I'll need a new job to support my yarn habit.
Here's what I got: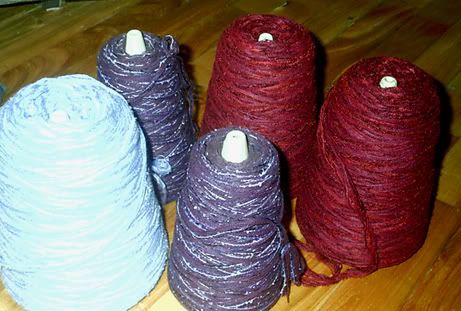 The colours are accurate for the purple and the red. The blue looks more like this: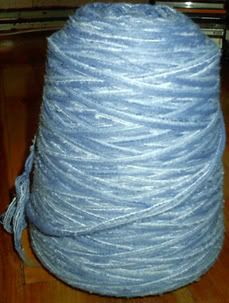 All is a mix of wool and acrylic. The blue cone is a pound, the red ones are half a pound each and the purple ones are a bit less than that. All of it cost me 32$Cdn.
I don't think I'll be able to use any of it before my Christmas break, unfortunately, because I still have to finish many Christmas gifts (already started with other yarns). *cries* I want to knit with the pretty yarn now!
Ok I swear I'm not buying any more yarn until... until I buy more!