I got a gift from my secret pal on Friday! It was a HUGE box. Here's what was inside: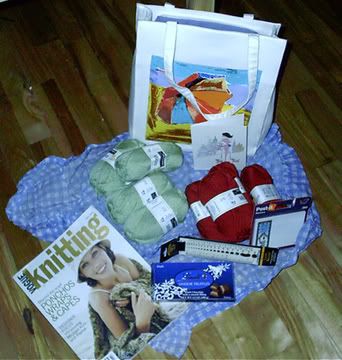 So there's a bag, a thingy to measure needle size, some post-its, Vogue Knitting magazine, chocolate and some of the softest yarn I had ever touched! I'm not sure what I'll make with it yet.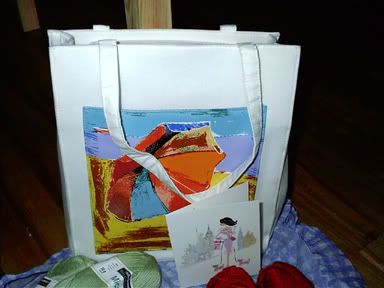 Close-up of the bag.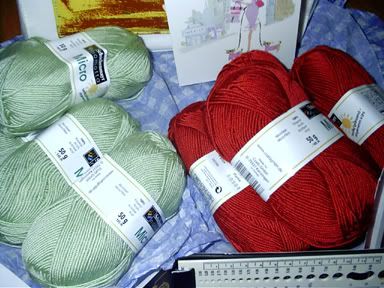 Close-up of the yarn.
Yay! This is so much fun :)