I finished another short row for my mother.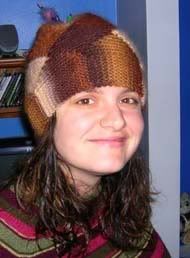 I simply don't get tired of this pattern. And the yarn was just yummy. It litterally made me hungry all the time with its chocolate, butterscotch and latte colours.
This is probably my last post before Christmas, so merry Christmas to those of you who celebrate it!