I hope you guys had a merry Christmas, if you celebrated it that is. If not, I hope you had a wonderful day anyways :)
My mom is not a knitter and she doesn't know a thing about knitting. But she loves me and she knows I love to knit. So every year I get yarn in my stocking. Problem is, my mom doesn't have access to a LYS so I always get stuff I wouldn't buy myself. Like this: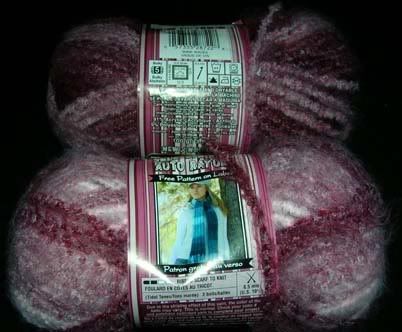 Now don't get me wrong. I do appreciate the gift and I believe there is no such thing as bad yarn. Plus, I think the colour is pretty and I like the scarf on the pattern band so I'll probably end up making it someday.
But today I went to
Effiloché
and used some of my Christmas money (cause mom is great and she also gave me money) and I got myself what I really wanted for Christmas:
Yeah bad pic, I know. But you can sort of see some Fleece artist merino yarn in a raspberry-like colourway, a set of 5 bamboo 2.25 mm DPNs (my favourite for sock knitting) and 50g of Hand Maiden 4 ply cashmere.
Wait, you can't see the cashmere? Hold on: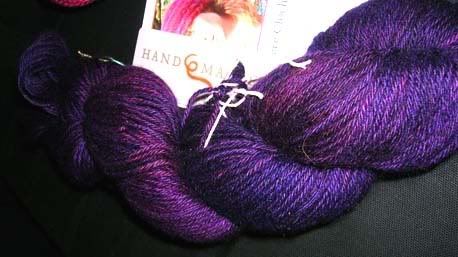 It is to die for. I want to make the Cloche pattern that comes with the yarn. One woman at the store told me she used it to make the same cloche and that she made two and still had enough yarn for one more so that is good.
It's taking all my willpower not to cast on right away. But first, I want to finish the Fuzzy Feet (the knitting part at least). THEN I can cast on for the hat.