The pink fuzzy angora mittens are finished! I now present you my first FO of 2008!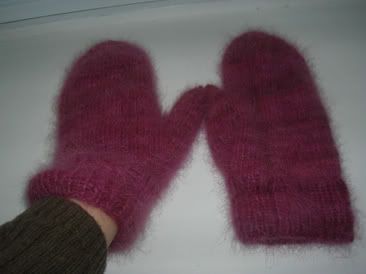 Pattern: No pattern
Yarn: Fleece Artist Peter Rabbit (a gift from my SP10)
Needles: 3.5 mm / US 4
Verdict: They are soft and warm. I love them! But I can never make a perfect thumb :(
As soon as I finished them, I wanted to start a new project. Socks. I haven't knit socks since November! It took all my willpower not to use my new Lotus Yarn, but I really want to make the 3 patterns I had planned (Cable Net, Anastasia and Annetrelac) first. So I used my super ball winder and wound a skein of Reynolds soft sea wool.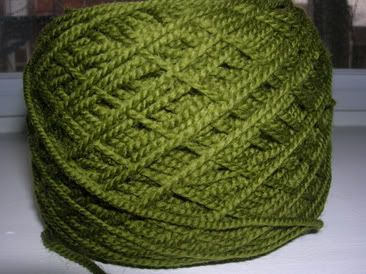 And I cast on for
Cable Net
. I think they're going to be beautiful socks.
*****
Ali at Skeins Her Way is
having a contest
! She wants us to post about a UFO that we resolve to turn into a FO by January 31st. Of course, when I saw that, I immediately thought about...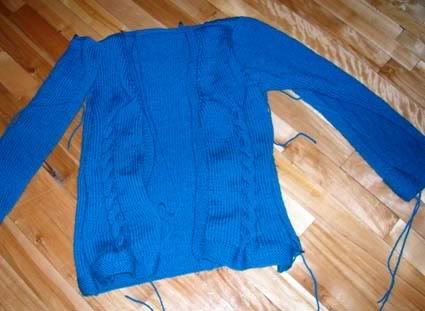 THE BLUE CARDIGAN OF DOOM!!!!
I actually finished knitting this cardigan in December... of 2006!!! It's been sitting in a plastic bin in my closet waiting to be seamed. Poor thing. I can't even explain why I have never taken the time to finish it.
So here I promise in front of all of you reader(s) that I will have this cardigan seamed by January 31st. Will it still fit me? Now that's another question...