The Cable Net sock? I realized that it was going to be a bit too big. And if I'm going to spend so much time on socks, I want them to fit like gloves. Gloves for my feet. So I frogged it and I'm going to make the small size. I'm starting to really enjoy the pattern anyways so I don't mind starting over.
Tara
asked if I'm cabling without a cable needle and the answer is yes. Actually, the way this sock is written, you don't need a cable needle. (
Check it out
, you'll understand what I mean).
I received my
Knitpicks
catalog yesterday and while browsing the book section, I found this: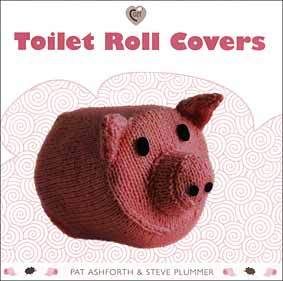 Details
here
, but the title is quite self-explanatory. Let's just say it's an interesting idea for a knitting book... :)