Last week, the weather was very blah. Rainy and cold and all. So it made me want to eat soup.
I had seen a yummy looking lentil soup recipe on a blog, and I decided to try it. OMG. Delicious. I loved it so much I ate it for lunch and brought the leftovers at work that same night. I definitely recommend it and it's so easy to make too. You can find it
here
.
Also, I have news: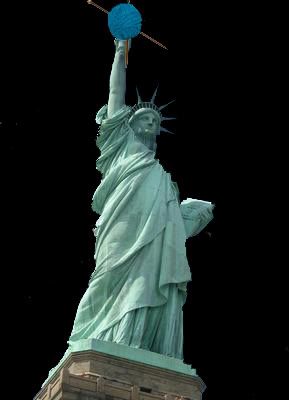 I'm going to New York, baby! I've actually never been before, can you believe it? I've almost been a couple of times, but something always came up. This year, it looks like it's going to happen.
We're going in May and we'll only be there for five days. We found a place to stay that looks nice (and it's close to Times Square). I seriously can't wait.
Oh and we have tickets to a taping of the Daily Show!!! Seeing as I'd like to have Jon Stewart's babies, you can guess I'm excited! Of course, having tickets doesn't mean you'll actually get in, but we'll get there early and hope for the best.
Since we won't have that much time, I'm not planning on going yarn shopping, but if there happens to be a yarn store close to where we're at, I'll make sure to go in. So if any of you can recommend good LYS in NYC, let me know!