Believe it or not, I missed the Habs game tonight. I can't believe I missed a playoff game! I barely ever miss games during the regular season, and I usually never ever miss a playoff game.
But I couldn't deal with another loss. And as much as I wanted the Habs to win (especially since
Robyn
was at the Bell Centre to cheer them on), I knew there was a good chance that they'd lose. And they did. We are now 0-3 in the series. I know nothing's impossible, but I don't have much hope.
So what did I do instead of watching an ex-Habs (stupid Ryder) score the winning goal for Boston? I went to a National Improv League game! It felt just like hockey, but it made me laugh instead of making me cry.
We had the national anthem.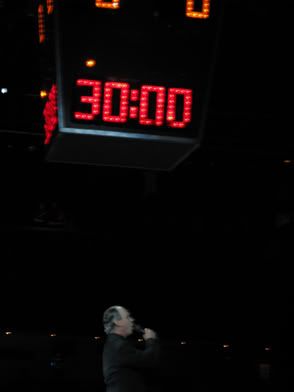 We had music.
We had referees.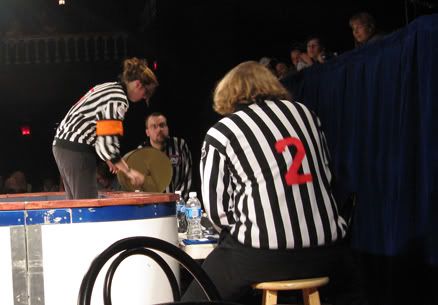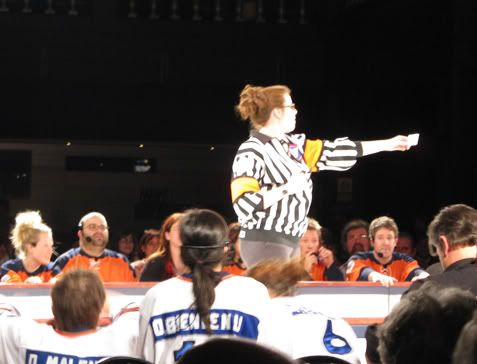 We had two teams.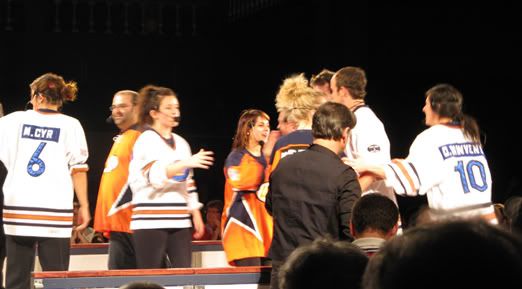 We had a good show.
We voted.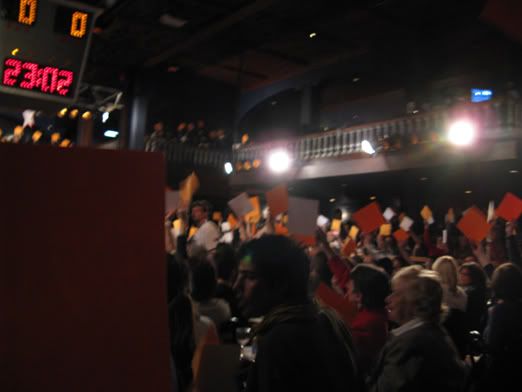 The Orange team won.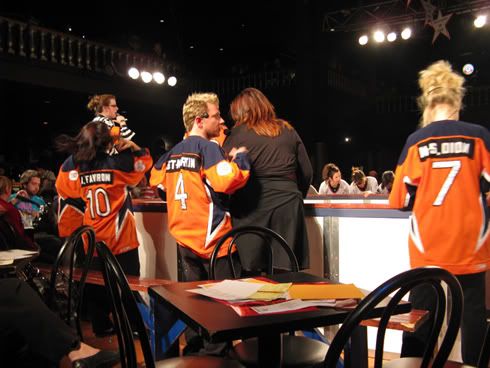 Go Orange Go!