Hey friends! I'm only taking a few minutes to update on my current WIPs. I'm taking advantage of the fact that I just want to knit (and plan what to knit next) all the time.
I cast on for the
Ishbel
shawl on June 19 and I'm loving the project, even though the yarn is not the softest I've ever worked with. I think the FO will be beautiful and it's all I care about.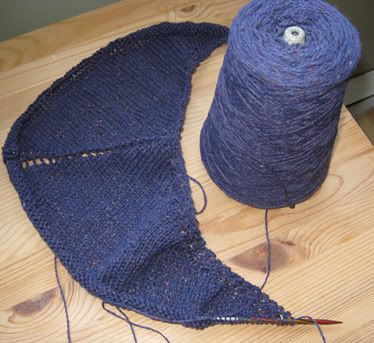 Sorry there isn't much to see yet. I had to set it aside so I can keep working on the
Parrotfish/Pomatomus
Hat. My aunt is undergoing chemotherapy treatments right now and she's already losing hair. I promised her a hat so I must finish it. I'll probably be visiting my mom this weekend and I want it finished by then. I'm almost done though, I'll get to the decreases in a couple of rows.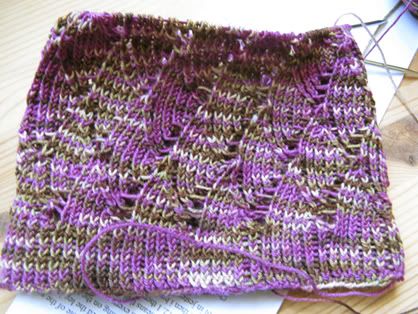 Thanks to those of you who complimented my choice of yarn. It's Lorna's Lace Shepherd Sock Multi in Vera. I got one skein during a Secret Pal exchange so I didn't have enough for socks. I'm glad I found a nice hat pattern to use the yarn with!