People, I need your attention.
If you like ice cream, bananas and healthy food,
this post will, as it claims, change your life
.
OMG. YUM. I will be eating this all summer long!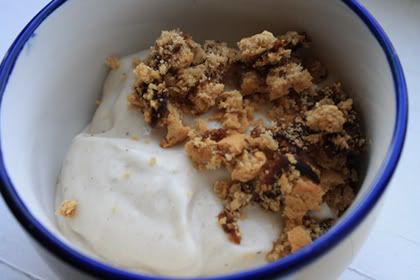 I added a date cookie in mine, which makes it a little less healthy I guess ;) Oh and if you make it, make sure your bananas are plenty ripe. Mine weren't ripe enough so it probably wasn't as good as it should have been.