Judging by the comments on my last post, you all seem to want to see the blob, even if it looks identical to the last blob pic.
Well I live to serve. So here you go, taken this morning: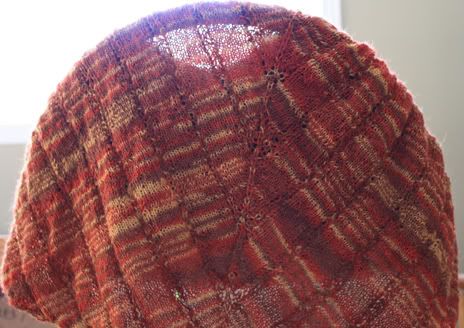 Icarus-in-progress. It's funny how, at the beginning, the project was knitting up so quickly I thought I'd be done in no time. Yeah right. Now that the rows have billions of stitches, I can't ever knit more than one or two a night. I finally started the second chart two nights ago. My goals is to finish the whole thing before the move (though I may have to wait until I'm in the new house to block it). I think I can do that.
And now my question to you, dear blog readers:
How do you block your shawls? Do you use blocking wires?
Speaking of which, does anyone know where (if) you can buy blocking wires in Montreal?