*drumroll*
I have a FO to share! I never thought it would take me so long to knit a baby blanket, but I finally did! It's about time too, now that I'm almost full term (currently 36 weeks pregnant and on maternity leave, woohoo!).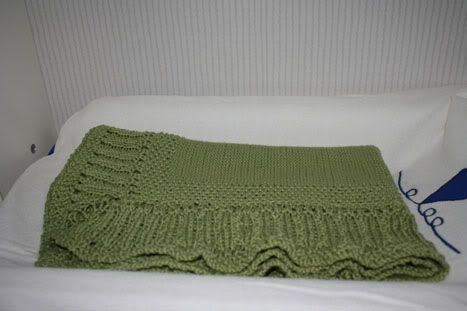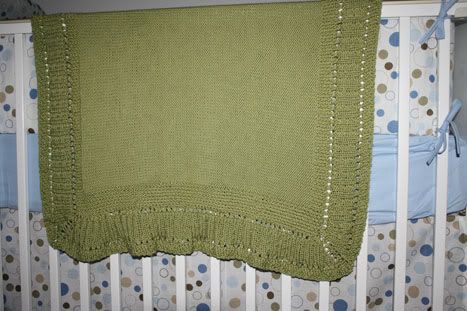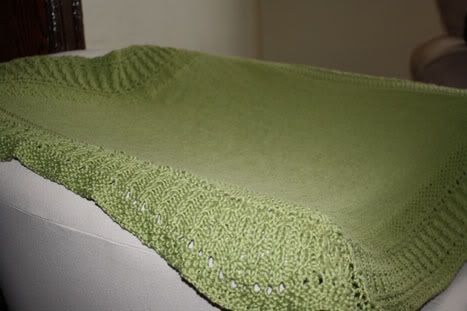 Pattern: Sleeping Beauty Baby Blanket, by Diana Matthews
Yarn: Knit Picks Comfy Worsted in Honey Dew
Needles: US 6 - 4 mm

I had a hard time photographing it. Let's just say it looks much better in person. The colour is prettier. It was my first time working with Comfy Worsted and I really liked it even though I'm not usually a fan of cotton yarns. The pattern was well written, but as you can probably guess, the middle part (all stockinette) was a little boring.
I hope my baby likes it!