I went to an advanced screening of Harry Potter and the Order of the Phoenix this morning and I'm happy to say that I really like it! I wasn't sure I would, because book 5 is my least favourite so far (I find angry Harry annoying). But it was good.
I'm not going to say more because I don't want to spoil it for anyone. But I can say that Hermione has a beautiful sweater in one scene. White with fair isle on the yoke. And I'm sure we'll see Weasley twins scarves popping up on the Web in the near future (they receive them on Christmas. Arthur Weasley has a nice one too). Luna Lovegood had a nice sweater too. A blue one, with a texture similar to Thermal from Knitty.
You know you're obsessed with knitting when you notice the knits at the movies :)
So today is a good day, but yesterday was bad, so bad. So I figured I needed some cheering up. I went to my LYS to buy the new Knitscene and I also picked up some Berroco Ultra Alpaca: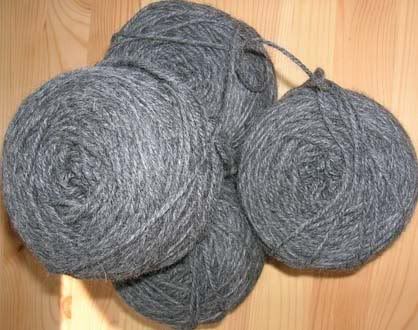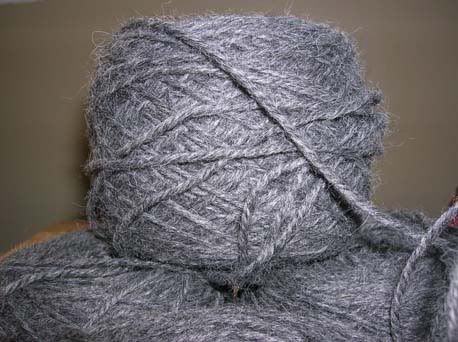 I'll be using it to make the woven scarf, on the cover of last winter's Vogue Knitting (I think it was winter). It's going to be a beautiful scarf and I'll be able to wear it with hat of every colour!
Have a nice weekend everyone!