So I've been a little depressed lately because everytime I think things can't get any worst at work, something new happens to prove me wrong. I need a new job. But I digress.
At least knitting makes me happy, right? And I'm very proud to say that I finished the seaming on Isabella. Bo-ring! I'm not 100% happy with the seaming, but it's getting better with each sweater I make. No pic yet though, because I still have that picot edging thing to do. The good news is that the top fits well. The bad news is that I don't like the left side of the lace part. It looks weird, so much so that I first thought I had dropped a stitch and not realized it, but nope. Oh well. I'll post pictures when it's all done.
I'm really itching to move on to another project though. I want to work on the Kiri Shawl, but I also want to start something new. Thanks to
Ravelry
, I now have 21 projects in my queue, and the list will probably double by the time I start something ;) Wanna see?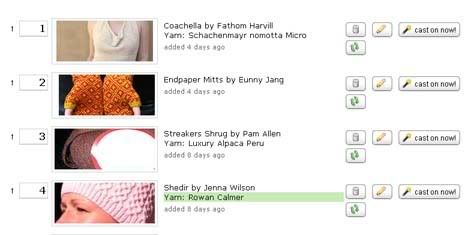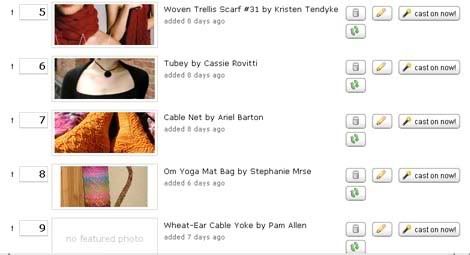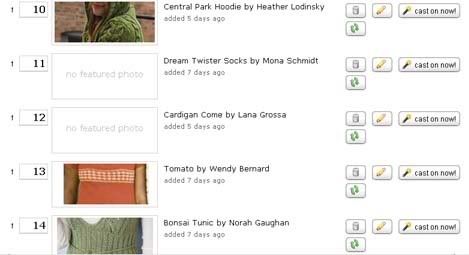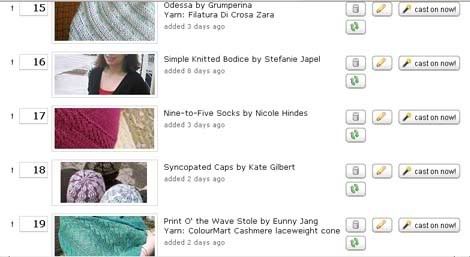 That's a lot of knitting...