So I mentionned a few days ago that I've been buying more than usual lately. I'm not sure why, I just felt a strong desire to buy knitting stuff. Today, I got my order from
Ariadne
: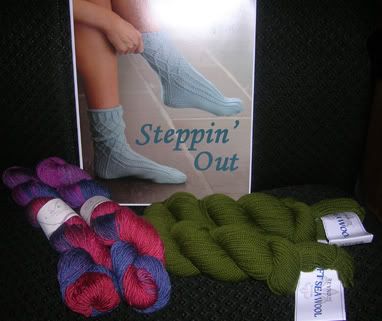 The booklet, Steppin' out, has 12 sock patterns from Veronik Avery and Mona Schmidt. I LOVE IT! There are 7 patterns out of the 12 that I want to add to my queue immediately.
I also bought my first Lorna's, in Mixed Berries: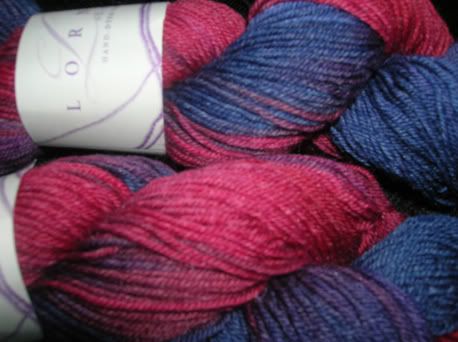 It's so soft and beautiful, I want to use it as a pillow!
I also got some Reynolds Soft Sea Wool in Olive: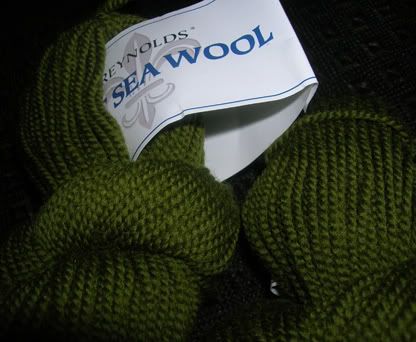 I totally love this colour.
But that's not all. Earlier this week, I went to Indigo and I bought this: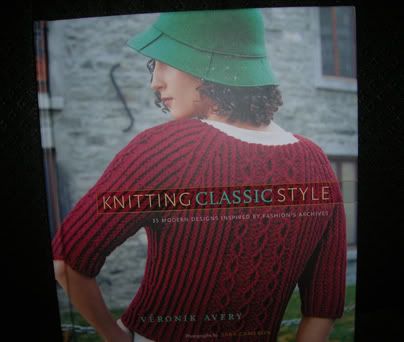 I am loving many designs in that book and I've already added the Aspen top-down sweater (that's the cover sweater), Beret Basque and the Latvian fingerless mitts to my queue.
Oh and did I mention that I'm buying a ball winder tomorrow? I need to stop spending and use the yarn I bought!