I'm doing the WIP Report one day late this week, because it was a three-day weekend and the blog needs a break too (haha, as if I didn't take enough breaks during the week... I'm just lazy).
I've been working on the same projects as last week, but the good news is: I finished the first tube of the Woven Trellis scarf!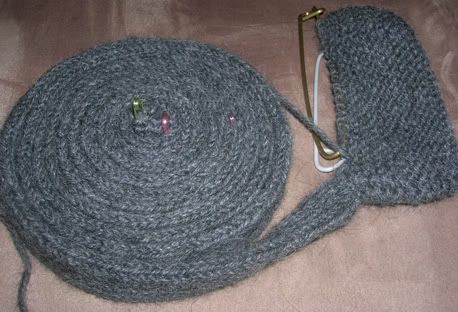 Only 5 more to go...
I also worked a little bit on Shedir. I have 1.5 pattern repeat done.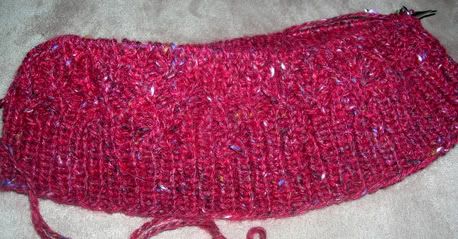 That's it for this week. I'm hoping to have a new WIP to report on next week. I want to cast on for the Marina Piccola socks.