I woke up early this morning to go to the annual Roxham Wool Gathering with
Robyn
,
Mona
and Janet (blogless, I think).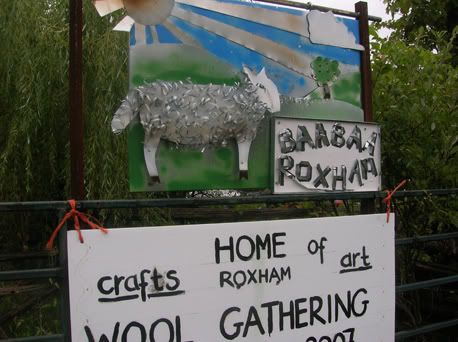 It was my first time going and I had a lovely time. But I was a little disappointed, there definitely wasn't that much wool. It was more like a craft fair with some wool than a wool gathering. But I love craft fairs so I was happy. And there was some wool: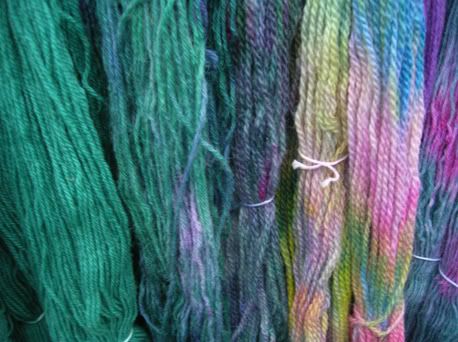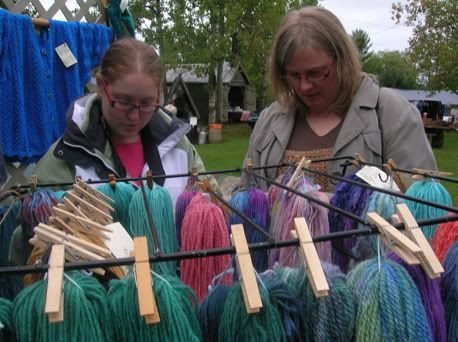 (Robyn and Mona, looking at the wool)
There were knit rats: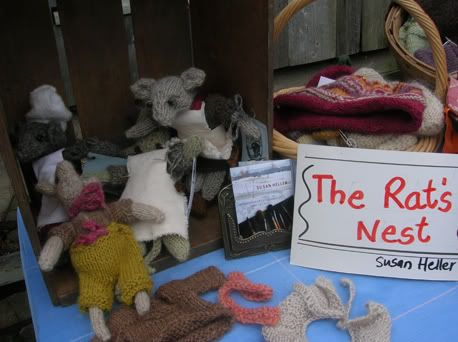 And super cute hats: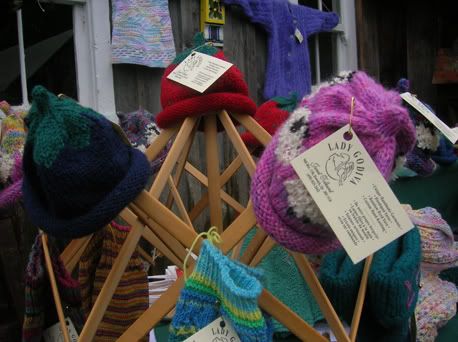 There even were sheep!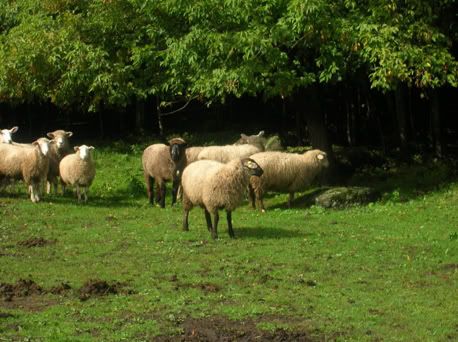 And the most adorable dog (I heard someone say her name is Phoebe):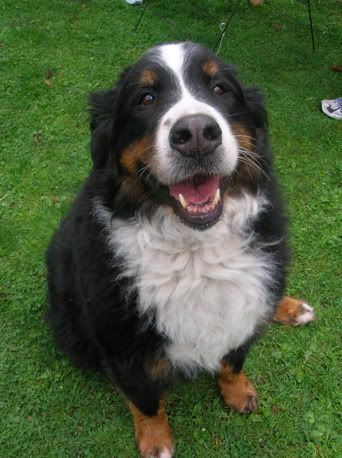 She's totally smiling at me isn't she?
I didn't buy any wool but I did get some roving for my Secret Pal. I don't think she reads my blog, but just in case, I won't post a picture. I also bought a bottle of wine (very good, I got to taste it beforehand).
So it was a nice day. And since I didn't spend much money, I have some to spend at
Effiloché
! But not now. I just bought a ball winder (yesssss, I finally have one) and I want to knit from the stash before I buy more. I'm not really on a yarn diet, but I do have yarn that I want to use so I really don't need any more. I would like to finish my current projects, knit a scarf for my boyfriend, the streakers shrug, the endpaper mitts and at least 3 pairs of socks before I buy anything new. Will I succeed? I doubt it, but I'll try!