Here I am on my last day off before I get back to work for 4 days. Time goes by quickly when you have nothing planned!
I had the loveliest day yesterday. I had decided to go see the new
Ariadne
store and I wanted to bring homemade cookies so I baked some decadent double chocolate ones: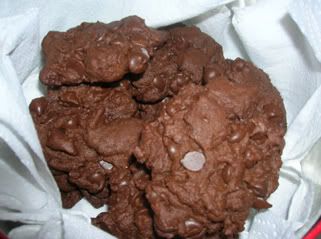 I think they were pretty good, if I do say so myself. So off to Ariadne I went, and I was so pleased to see
Jo
there! I hadn't seen her in like a year! Also there were Celia and her adorable daughter Morgan, as well as the two owners, Mary and Molly Ann. I actually took a picture of the group but when I opened it in Photoshop, I realized that I'm really bad at taking pictures and that I can make good looking people look, well, not as good. So I'm not posting it!
But I do have pics of the store! Lookie!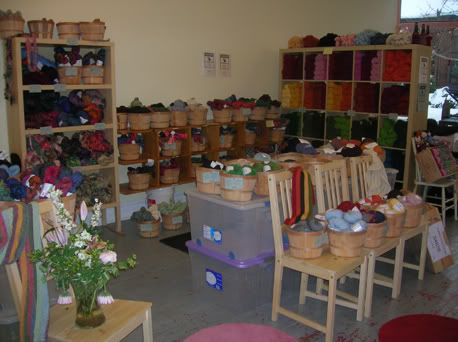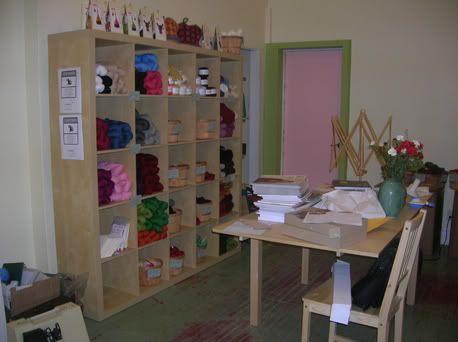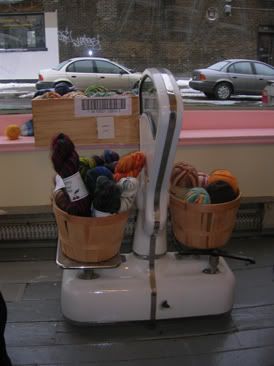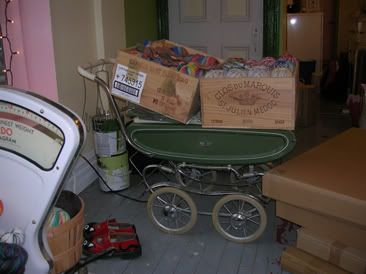 (I made sure I had Molly Ann's red shoes in that one. I love them!)
I spent the whole afternoon there, knitting and chatting and it was so nice. I'm definitely going back, probably next week. There's a knit night on Thursday but I'll be working so I can't go. :(
After the knitting goodness, I met my boyfriend and we went to eat some Indian fast food before the Habs game.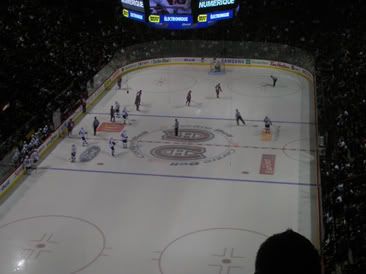 We didn't have the best seats in the house, but we still had fun, even though we lost. I still like to think that Tomas Plekanec (my favourite Canadien player) scored just for me. Oh and they had a little problem with the scoreboard...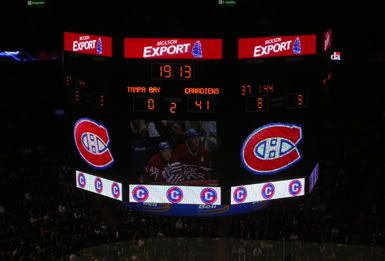 41-0? Haha. I wish!