I got my last package from my Secret Pal!!!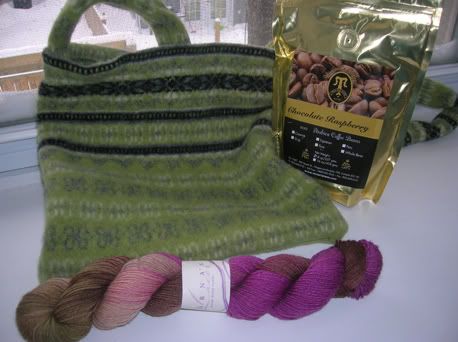 I am SO SO SO SO lucky! Seriously, did you see that bag? I can't believe she took the time to make it for me, it's absolutely gorgeous! (It's even more beautiful in person too!). I love it.
Then there's Lorna's Lace. You can never go wrong with that yarn. It's beautiful. And on top of that, I got Raspberry-Chocolate flavoured coffee. My favourite flavour!!!!
Thank you Brooke, you've been a fantastic Secret Pal. I can't believe how spoiled I have been!