After having recently met my blogger friend
Tara
, I had the chance, yesterday, to meet another knitting friend I hadn't met before.
Brigitte
, who doesn't blog enough, is my friend from the
Go Habs Go
group on Ravelry. She's also the owner/dyer of a wonderful Etsy shop named
Les TricotLores
. She sells beautiful yarn, all with hockey-related names (mostly Habs players name), and all the profits go to the Montreal Canadiens Children's Foundation.
We met yesterday at the Second Cup for coffee. Much to my delight (and ok, because I had asked her to), she had brought the boys: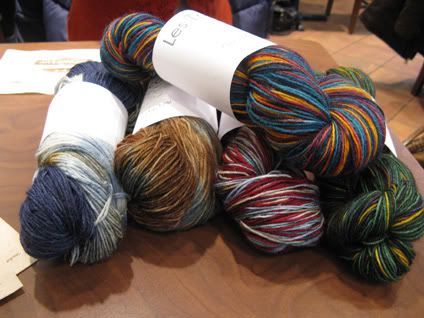 Now, I know I'm on a sock yarn diet. But I've never NOT cheated on a diet before. And she has a yarn named after my favourite player, so what's a girl to do.
Meet Tomas Plekanec: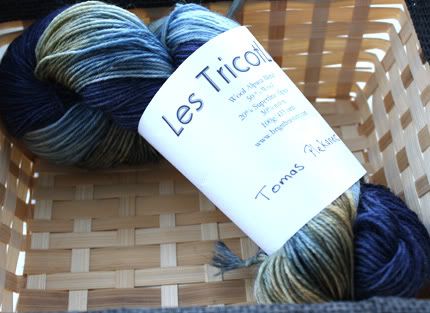 Now with food diets, when I cheat, I don't eat just one piece of chocolate (which explains why I can't lose weight). I'll eat the whole candy bar and then some. Soooooo.... I also brought these boys home with me: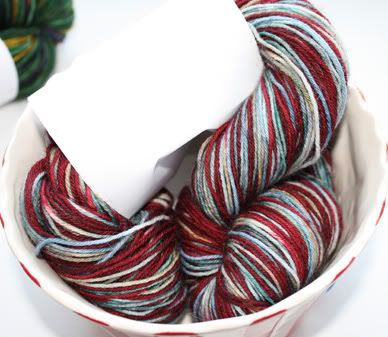 Brian Gionta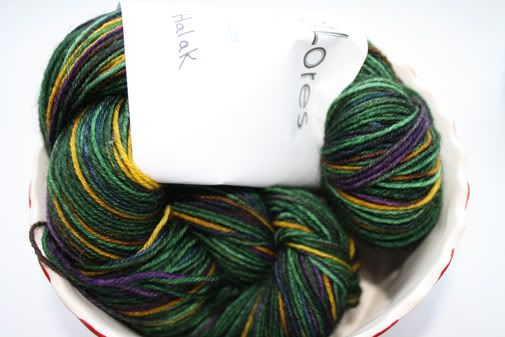 Jaroslav Halak
It shall be noted that on the day that I bought Habs yarn, the team managed a fantastic win, 6-0, against the Rangers. Coincidence? I don't think so.