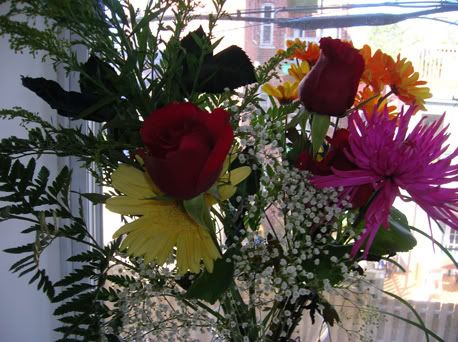 Two years ago, I found out that the guy I had a crush on liked me back. My boyfriend and I started dating and things have been going well ever since. I've never had a relationship that was so fun and easy (and fight-less!) before.
I got beautiful flowers, as you can see. I love flowers.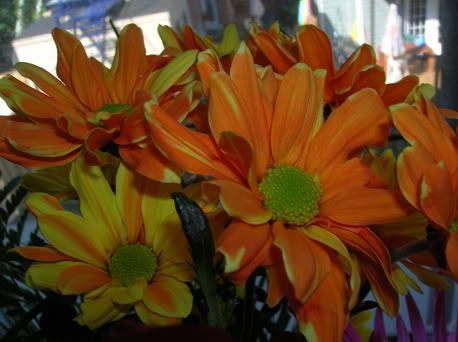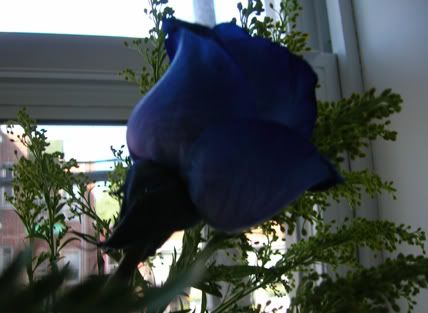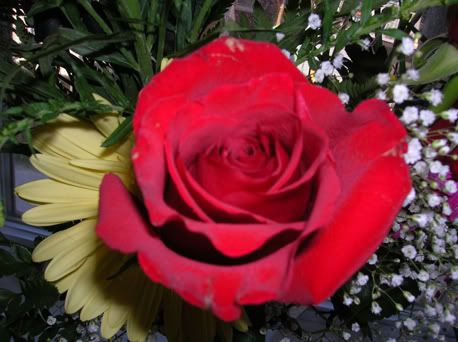 Now, back to the knitting content with a
Weekly WIP Report
. Well I worked exclusively on Coachella for the first part of the week (see it finished, two posts down). I worked a little bit on Kiri, but I didn't make enough progress for it to show in a picture. But I did finish the first sock-for-mom: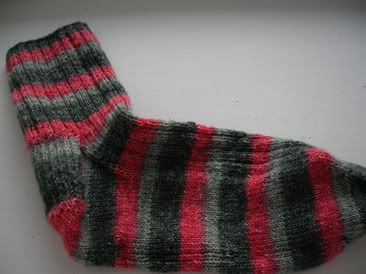 I just love working with Austermann Step. I wish my mom had small feet like mine though. Her socks take much longer to knit!
Shut up, I'm counting
has a contest where you can win books and yarn (see
here
). If you participate, please mention you got the link from my blog so I get an extra chance of winning. Thank you!
Michelle
linked to the
Lime and Violet Knitwar
, which is a D&D-like little game, but for knitters. You get points and gold for each knitting/crocheting/spinning task you complete. I'm still just a Level 1 Fighter, but I'll go up in the ranks, I promise. Now I'm off to earn me a few points for posting in my blog... :)